What's your first stop when you log on in patch 7.1?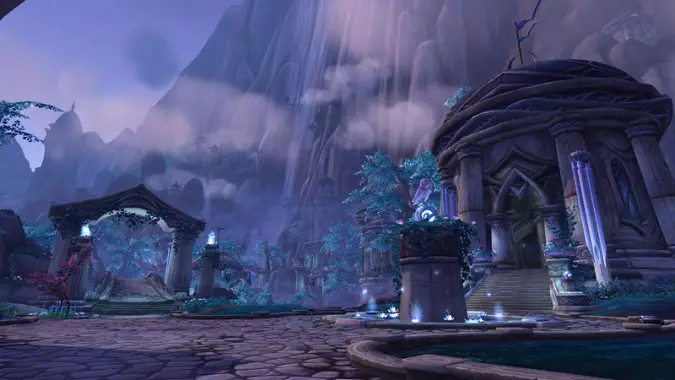 Patch 7.1 is here, and with it we have a wealth of new content. (Like fishing bobbers.) But between Karazhan, more Suramar story, Falcosaurs, Alcaz Isle, a new Raiding with Leashes, easier alt advancement, and, of course, fishing bobbers there will be plenty to do when the patch hits — Wowhead has a full rundown if you want a more complete list.That's a lot of options.
Of course some of you — myself included — may not have completely finished patch 7.0 content, and we've yet to see a full rotation of the game's World Quests. For my part, I'm still working my way through the Broken Isles Pathfinder achievement and I have an army of alts, and alts' alt-spec Artifacts, I've been meaning to level. There was a lot to do on Legion launch, and I still have plenty to get through — but I know some of you are chomping at the bit for more content.
And fortunately for those of you who speed through the new patch 7.1 content, there's more content to come: the Trial of Valor raid opens in two weeks. But if you race through that, there's probably more of a wait until the next update. We don't expect Nighthold to appear before patch 7.1. However we're bound to hear more about what's next, and when it will go live, at BlizzCon next week.
But for today, let's talk about what we know: when you log on post-patch, where are you going first?