When is the Diablo 2: Resurrected beta?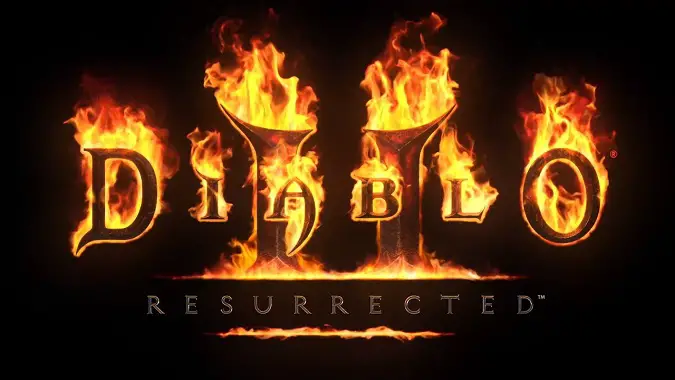 We're finally officially getting Diablo 2: Resurrected! We'll now have our opportunity to smash Mephisto in high-definition graphics on both PC and console with cross-progression. So, if you're like me, your first question for Blizzard is: "when can I get my grubby little hands on this to test and love and adore?"
Blizzard ran a small technical alpha the weekend of April 9, and now we have our dates for the open beta(s)! Here are the essential details:
Early access weekend (available to those who have pre-ordered D2R) starts Friday, August 13 at 10:00 am Pacific and ends Monday, August 17 at 10:00 am Pacific. The game download is available for preloading beginning August 11. The link for pre-purchase is available on the Diablo 2 Resurrected website.
Open Beta weekend (available for all!) runs the following weekend, starting on Friday, August 20 at 10:00 am Pacific and ends Monday, August 23 at 10:00 am Pacific. The game download is available for preloading beginning August 18.
The release date (September 23, 2021) announcement included a few critical details about the coming beta, namely the scope of the test. The alpha test classes (Amazon, Barbarian, and Sorceress) return along with the core game's Paladin and the Druid (added in the Lord of Destruction expansion). However, the beta test announcement provides some additional details. We'll still only be testing Acts 1 and 2, but we'll be able to use the multiplayer system.
In addition, the newly added cross-progression between PC and consoles will be on the testing docket, although only Xbox and Playstation will be able to join in the beta. Sorry, Nintendo Switch owners. But fear not! The beta will have controller support available for testing.
The beta announcement FAQs note another particularly nice touch: if you participate in the early access weekend, your progression from that test will carry over to the open beta. Great news for streamers who want to blast testing through both weekends.
A few Watchers got to try the technical alpha in April, and I must say the game was looking extremely sharp even then. It holds to the "remaster" grouping, providing a high-definition (and frankly, beautiful) version of the horror experience we fell in love with during the early 2000s. Any significant changes to the game's core are focused on improving the player's quality of life. I don't know about you, but I'm excited to have to spend less time on the stash Tetris mini-game.
And now, let's begin the countdown to a) the month of August and b) a full beta start date because I am so ready to have the Amazon's bow twang serenading my murder sprees again.
Originally published 2/19/2021, updated 8/10/2021