Get ready to return to classic Sanctuary: Diablo 2 Resurrected is coming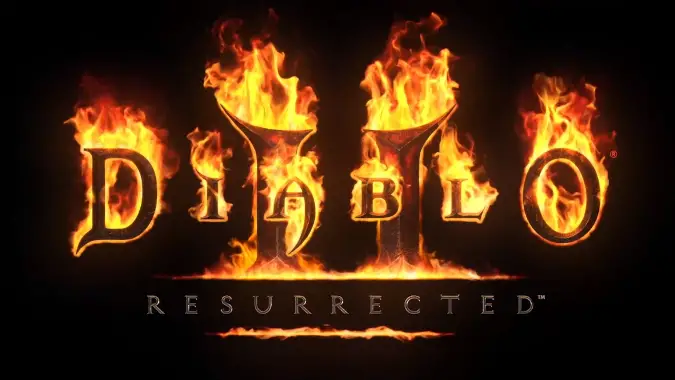 We've been expecting this one for a while. We mentioned a Diablo 2 remaster was possible back before Vicarious Visions merged with Blizzard, and indeed, we've been wondering when it was going to happen. We still don't know exactly when it will be, but we do now know for sure, Diablo 2 is returning to modern machines with Diablo 2: Resurrected, which will include  the original game and the Lord of Destruction expansion.
Welcome to Hell. #DiabloII: Resurrected beckons you back into the flames. 🔥

⚔️ Remastered Visuals & Audio
🏹 PC & Console w/ Cross-Progression
💀 Same Classic Gameplay

— Diablo (@Diablo) February 19, 2021
Even though it's not a surprise, it's still a very welcome announcement for a lot of old school Diablo players. The game that essentially is the Beatles of Action RPGs is getting a graphical update and a PC/Console release with cross-platform progression, so you can play you Diablo 2 game on any platform and pick up where you left off.
After the disappointment that came with the Warcraft 3 Reforged launch, this is absolutely a must-hit project for Blizzard — Diablo 2 is the most beloved game in the entire ARPG genre, and anything less than a perfect experience is probably going to end up seen as a disappointment. But I think that Blizzard and especially the former Vicarious Visions team can absolutely do this right, and I really think putting in Cross-Progression is a step towards doing it right. I also think focusing on updating the visuals and audio and not touching the gameplay is absolutely a good approach, because really, you don't need to put a new song on The White Album and you don't need to change Diablo 2.
As Diablo Executive Producer Rod Fergusson pointed out via this video on Twitter, three Diablo games are being worked on at the moment, and Diablo 2: Resurrected might be the most anticipated of the three. Well, okay, no, but it's still a beloved game.
Blizzard is currently preparing to do a technical alpha for the game, and while we don't know what consoles would be included, I'm desperately hoping to get into it and find out just what this remaster looks like.