WoW
Jun 17, 2021 12:15 pm CT
When is the WoW patch 9.1 release date? We'll finally see new game content by the end of June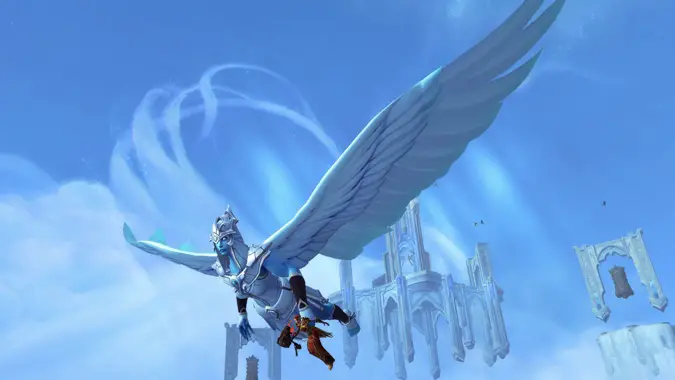 Patch 9.1 has been on the PTR since April, and now we finally have a release date: June 29. If you're trying to finish last minute tasks, like Ahead of the Curve or Shadowlands Keystone Master, you need to hurry: there's less than weeks left to wrap up your gameplay goals. If you're working on Ahead of the Curve, you have until reset on the 29th to finish, but if you're looking to get PVP or Mythic+ achievements, Shadowlands Season 1 ends on June 28, so wrap up before then.
It's taken quite a while to get to this point. It's been seven months since Shadowlands launched, when most WoW expansions have gotten to their X.1 patch within four months. Fortunately, if you're tired of current content, patch 9.1 is packed with new goodies. Covenant stories will continue as we finally take the fight to the Jailer and invade the Maw. We'll have the new Korthia zone to explore, the Sanctum of Domination to raid, and the Tazavesh mega-dungeon to run — which includes an Infinite Pirate Dragon boss. There will also be updates to Torghast and the Maw — including the ability to ride in the Maw — and we'll finally get to fly in the main Shadowlands zones. There's something for pretty much every player in patch 9.1.
I'm personally looking forward to being able to fly, which will make doing World Quests a lot easier. I can't tell you how many times I've given up on quest objectives because it's just too annoying to get somewhere (or I get lost and just hearth and give up). Of course, following Blizzard's usual pattern with flying, we won't be able to fly in Korthia or the Maw — but just being able to get on ground mounts there will make things significantly simpler.
So here's to new content! There are just 12 days until patch 9.1 launches. I'm looking forward to diving in.
Originally published 12/8/2020, updated 6/17/2021