WoW
Sep 7, 2021 10:00 am CT
World of Warcraft will delete in-game references to three other former employees in wake of lawsuit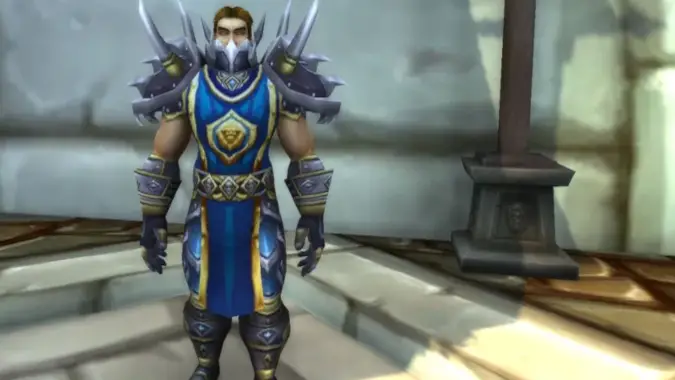 Blizzard has responded to calls from the community to remove references to three former employees from World of Warcraft. A representative from the company confirmed that references to Jesse McCree, Luis Barriga, and Jonathan LeCraft are being removed or changed via hotfixes. Here are some of the changes that have gone live so far:
Quest rewards that referenced Jessera of Mac'Aree in Bloodmyst Isle are now credited to the name Maatparm.
Marshal McCree is now Marshal Patterson, and the related Elwynn quest reward has also been updated.
Senior Scrivener Barriga is now named Senior Scrivener Kinnedius.
Lawrence E. Craft has been changed to Noah Scribeson. The related inscription in A Steamy Romance Novel: Stormy Seas has also been updated.
Torturer LeCraft has been changed to Torturer Alphonse.
The changes appear to be on a continuing rollout, with some players still seeing old names of NPCs and the city Mac'Aree in Argus. Given the breadth of influence some of the recently departed employees had on the development of Blizzard's franchises, this overhaul may be a long process.
Jesse McCree, Luis Barriga, and Jonathan LeCraft are no longer working at Blizzard following a lawsuit filed by the California Department of Fair Employment and Housing. McCree and LeCraft were both in the widely circulated "Cosby Suite" photo from BlizzCon 2013, but Blizzard did not site any reason for their departures, or for that of Barriga.
This is the second wave of revision to World of Warcraft following the recent revelations of harassment, misogyny, and other toxic work culture at Blizzard. The developers started eliminating references to Alex Afrasiabi in July; Afrasiabi was also a part of the "Cosby Suite" group of employees. Although he was quietly let go from Blizzard last year, it has since emerged that he was fired for sexually harassing other employees.
There are also similar changes coming to Overwatch. The damage hero McCree will be renamed, although Blizzard has not said what the new name will be or when it will be changed. In the interim, many players and Overwatch League casters are simply calling him The Cowboy.
Changes like these happening is a small sign that at least game-level leaders at Blizzard are taking their systemic culture problems seriously. However, the top brass at Activision Blizzard have still not acknowledged the demands for definitive action toward creating a better, safer workplace for all of its employees.