Overwatch will change the name of the character formerly known as McCree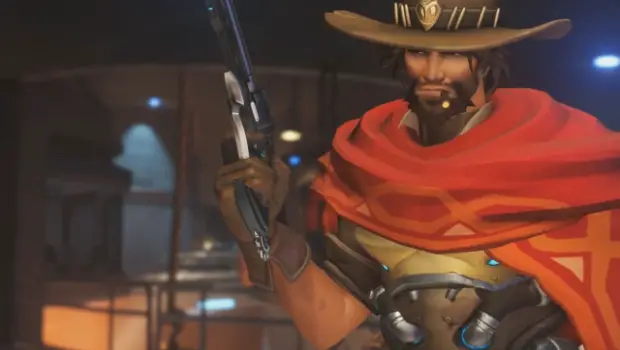 The ongoing Activision Blizzard lawsuit has a new chapter, with implications for one of the company's biggest franchises. The Overwatch team has released a statement that the character McCree — who was named after former Blizzard employee Jesse McCree — will be named something different going forward.
A message from the Overwatch team. pic.twitter.com/2W3AV7Pv6X

— Overwatch (@PlayOverwatch) August 26, 2021
This is a logic followup considering similar changes that have been seen recently, such as the World of Warcraft team removing all references to former employee Alex Afrasiabi. In McCree's case, the character's name had already been unofficially abandoned by Overwatch League casters, who had decided to start calling the character "The Cowboy." As was seen then, fans had already been demanding that this change to The Cowboy's name would be made official. It's good to see that Blizzard has decided to listen, regardless of how much work it will be to change this character's name in all past and future references, both in-game and outside of it.
It also begs the question if the WoW team will do the same. After all, that game also has several references to the employee — including a whole zone, MacAree, from the Legion expansion. It stands to reason that the answer will probably be "yes," considering that the amount of work to replace those references within WoW will certainly pale in comparison to the tremendous endeavor that the Overwatch team is now going to tackle.
Today's statement also mentions that, going forward, in-game characters will no longer be named after real employees. This is a good decision, and I assume that other Blizzard titles will follow suit. While there is an argument to be made that the work to change up the workplace environment includes believing that your employees will no longer engage in harassment and abuse that could lead to the tarnishing of their legacies, it's probably a much safer bet to simply keep the real world separate from their fantastic worlds.
It's also important to remember that the demands of the employees are still unacknowledged by Activision Blizzard, after so many days since their walkout. We are seeing changes, and measures such as this one, but the most important concerns — the ones that would actually enact change within the ranks of the company with the goal of curbing the toxic environment — are yet to be addressed.
You can stay in touch with the employee demands by following the A Better ABK Twitter account, which serves as their voice during this ordeal.