What has Diablo 2: Resurrected made you want for Diablo 4?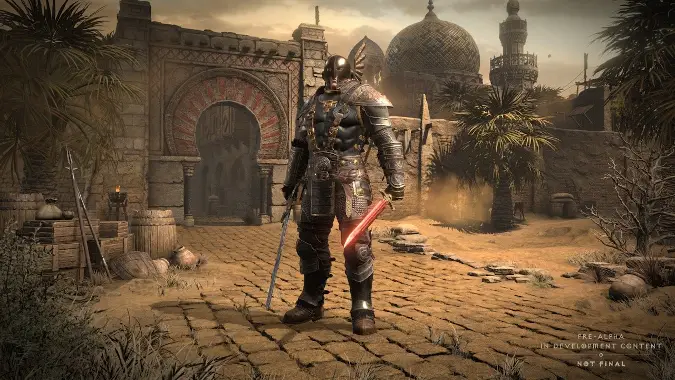 One thing is clear — a shared stash is crucial for a Diablo game, and Diablo 4 needs to have one.
But in playing D2R, I keep thinking about how I really miss Diablo 3's system for Town Portal and identify, and wow do I miss Adventure Mode and Rifts, while also finding that a lot of Diablo 2 boss fights feel a bit cooler and less like just throwing a ton of prefixes at us all the time. Like Mephisto in D2 is just a more engaging fight all told than Belial in D3. I'd like for Diablo 4 to try for a bit more of the feel of talents from D2 while keeping the way runes work to modify talents from D3, and man I need the transmog system from D3 so, so very much right about now.
I'm so not even kidding, if anything can be said to be a massive improvement for Diablo, it's transmog and armor dyes, they were an absolute game changer and I'm missing them like crazy right now.
Diablo 2: Resurrected maps feel a bit better and more coherent than Diablo 3 ones, and I hope some of the zones get back that feeling of menace and constraint in the design of the world — it's definitely something I think could come through more. I'm really invested in the environmental storytelling of the older game.
So what about you guys? What have you been noticing in your D2R playthroughs? Do you prefer the Paladin's version of a holy warrior? Love the Druid and want more of that flavor reflected in the way the new game presents them? Definitely want them to keep the Tome system and use scrolls for identifying objects, or do you prefer Diablo 3's version of inventory management? What has Diablo 2: Resurrected made you want to see in Diablo 4?