Bungie is doing all the things to improve its workplace that Blizzard ought to be doing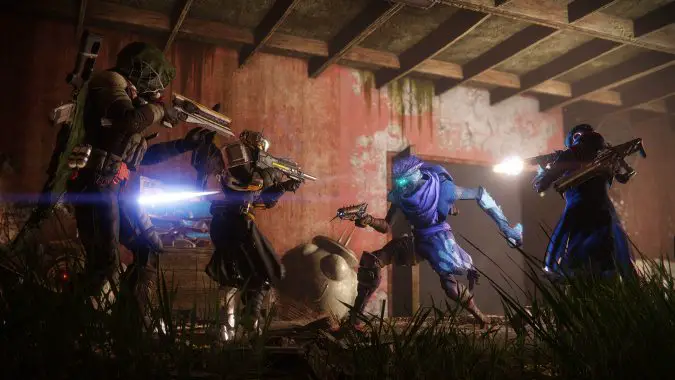 No corporation or corporate entity is perfect and you should never treat a company like it's a person that you know. No matter how much you like the content they create, companies aren't your friends — and if we'd ever forgotten that, the past few months have shown us that we were wrong to do so. The constantly expanding legal troubles of Activision Blizzard, now with added scrutiny from the federal government, have been a rather stark reminder of that fact. But while I would argue that you should never let yourself forget that corporate entities aren't out to be your friends, we can acknowledge when one is taking positive steps we can all get behind.
Bungie, the company behind the original Halo series and the Destiny games, is doing exactly that. CEO Pete Parsons has laid out the steps Bungie is taking to improve its workplace, not only for better diversity and inclusion, but also for dealing with toxic behavior at the corporate level and making it easier (and safer) for employees to report problems. Do I think the executives at Bungie are saintly figures who are doing this out of pure goodness? No, but it doesn't matter — a good decision is a good decision now matter why you chose to make it. And these are decisions that Activision Blizzard could stand to learn from.
Some of the steps Bungie is taking are similar to changes Activision Blizzard has made in recent months, such as hiring a new Chief Person Officer and a new Diversity and Inclusion Director to come in to support corporate initiatives to improve the workplace. But what really stands out here is that Bungie is ending forced arbitration clauses in its employment contracts. Arbitration clauses are a common practice in which companies require disputes to be handled through an arbitration process rather than the courts, meaning if employees are discriminated against or mistreated, they can't sue. But these clauses can be abused and allow bad corporate behavior to fester: they can prevent employees from discussing their complaints, helping keep problems hidden, and don't always offer fair outcomes for employees, who are prevented from seeking further redress if arbitration doesn't help. Ending arbitration is a great step, but Bungie is also adding a new anonymous system hosted by an external body to provide another way for people to report issues without fear of risking their jobs.
There's more, but it's not as concrete — saying we will continue to invest in systems to avoid bias in our hiring processes is great, but it doesn't really give us any details. But saying we are ending mandatory arbitration in all our employee contracts does say something, and it says it very loudly. It says that Bungie is willing for their employees to freely discuss issues with their coworkers  and won't try to keep problems quiet via arbitration. It says Bungie doesn't want or need to create a situation where multiple employees with the same issue are kept isolated and forced to deal with said issue alone while the company can bring all of its resources to bear. It says that Bungie isn't afraid to let their employees take them to court for serious issues like harassment, discrimination, and other mistreatment. It says that Bungie wants to treat its employees fairly.
This is a bigger step forward towards transparency and creating a more equitable workplace than making statements supporting diversity or hiring new executives to implement an unspecified changes to support employees. It's one of the key demands from the Activision Blizzard employees made more than two months ago. And it shows that while Bungie is a company, not your friend, it's a company willing to do more than just talk about the issues, and it's something Activision Blizzard must do as well.