How would you change professions in World of Warcraft?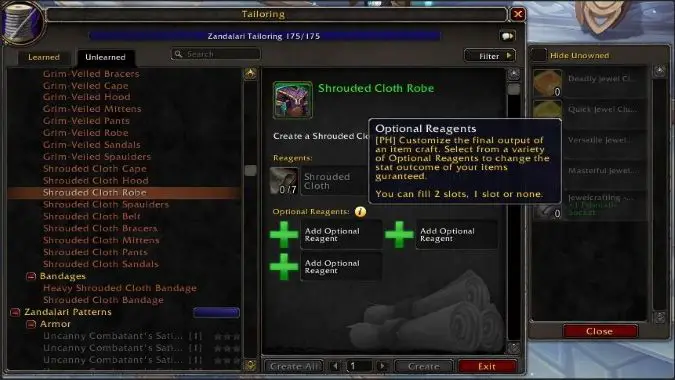 Professions in World of Warcraft have been unimpressive since Cataclysm. I mean, that's a personal opinion, I understand that — you may love your crafting and max it out every expansion, in which case I'd love you to comment and explain that to me, because I want to enjoy professions and I don't.
I think that for me is the biggest problem with the Shadowlands implementation of professions — they had a cool idea for making professions be involved in the crafting of legendary items and I think that was a good impulse, but the implementation failed to take player action into account, and it ended up clashing with things like the Auction House. Player rationality, or rationale, is always to take the path of least resistance and that has led to a big burst of activity on base items at the beginning of the expansion and a big drop since, so that you end up spending more time or money on materials to craft said base item than you're ever going to get back on the low end of base items, and the highest rank ones that require Korthia materials are still staggeringly expensive.
But I don't have all professions. I'm mostly talking about Blacksmithing here, and it's entirely possible that I'm missing some things that are really cool and make professions fun. I know people with Engineering tend to love it, and even write songs about it, and I'd like to be that invested in Blacksmithing again — to have some kind of echo of the old Burning Crusade days when I worked on my epic sword and kept working on it over the course of the entire expansion, watching as it changed and grew and got better.
So I ask you — do professions need an overhaul? If they do, what would you like to see them get to help make them fun again? Or are they already fun and I'm just weird, that could be the case too.