WoW
Nov 8, 2021 2:00 pm CT
How to transfer Anima to alts (or alternate Covenants) in patch 9.1.5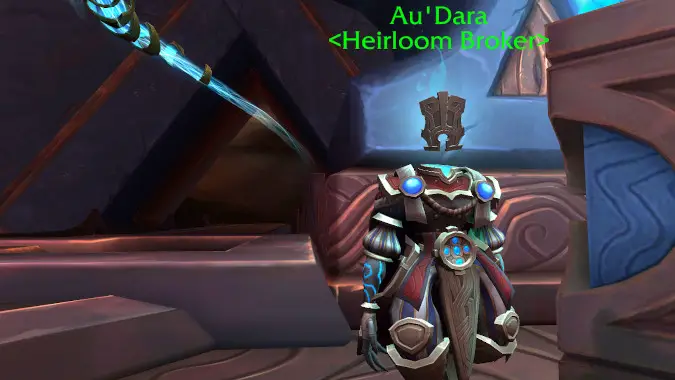 Have you ever looked at the pile of Anima on your main and wished there was a way to send Anima to your undersupplied alts, or bring it with you when you transfer Covenants? That wish came true in Shadowlands patch 9.1.5 with a new item — the Traveler's Anima Cache. This item costs 1,000 Anima from the character buying it, and adds 1,000 Anima to the reservoir of the character using it, so no Anima is lost when transferring.
Obtaining this couldn't be more straightforward. The Cache is sold by Au'Dara, the Heirloom Broker in Oribos. They are right by the flight vendor. If you're flying into the city, just look straight ahead, and the broker is there. If portaling into the city, it's the same room, just across the way. Right now you'll probably be able to find the broker by the mob of characters gathered around them — at least on my server.
There are no restrictions, no prerequisites — just buy as much Anima as you want to transfer. You can also buy multiples at a time. Just Shift + Right Click, and choose the amount you want. This is Blizzard Account-bound, so send to any character, on any server, in any faction.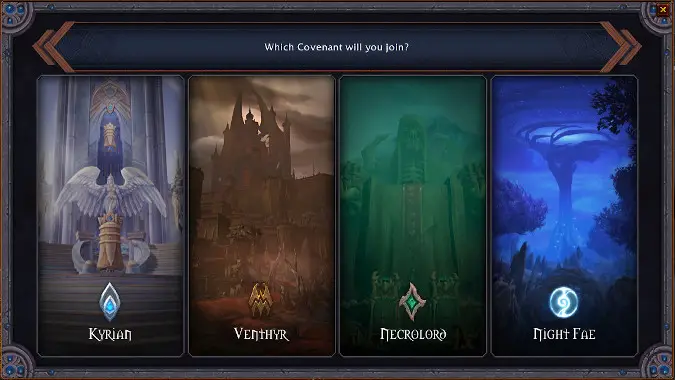 Why would I want to transfer Anima to other characters and covenants?
If a character is at Renown 80, you can transfer them between Covenants, for free, at will. However, what doesn't transfer between Covenants is Anima. All that Anima you left behind in the Reservoir stays there, waiting for the character to transfer back. However, you can visit Au'Dara, purchase your reservoir's worth of Traveler's Anima Caches, and have it sitting in your bags while you trot over to the Enclave area and speak with the representative of the Covenant you're joining. Head over to your new Sanctum, and use the plethora of Anima caches in your bag to fill up your new reservoir. Every time you switch Covenants, you can repeat the process, bringing all of your Anima with you.
Another reason to move Anima around is for the achievements We Can Rebuild, Denying the Drought, and Sanctum Superior. These are awarded for having all the features of the Covenants Sanctum at Rank 1, 2, and 3, respectively. Each one increases certain Anima rewards, and these achievements are per character, not account-wide. One way you can contend with this is by funneling Anima to one character with Caches. Unlock these features up to Rank 3 so they start earning more Anima, then focus on another character. In the long run, you'll end up earning more Anima overall due to those achievement bonuses.
On the PTR, receiving and using Traveler's Anima Cache would complete the weekly quest Replenish the Reservoir, which requires you to earn 1,000 Anima. I'm sorry to say I tested this in live, and this does not work towards the quest any more. This is easy enough to complete by actually playing, but it's always nice to have a way to cheese it.
Shadowlands started off with a drought of Anima, and in 9.1, it became a lot easier to earn it. Now there is a way to share it among characters who have not been played as much, or to bring the Anima with you as you jump Covenants. An account-wide pool of Anima would have been the best solution, but moving among all characters on an account — without losing any Anima in the process — is the second best option.