How are you enjoying playing your alts since patch 9.1.5?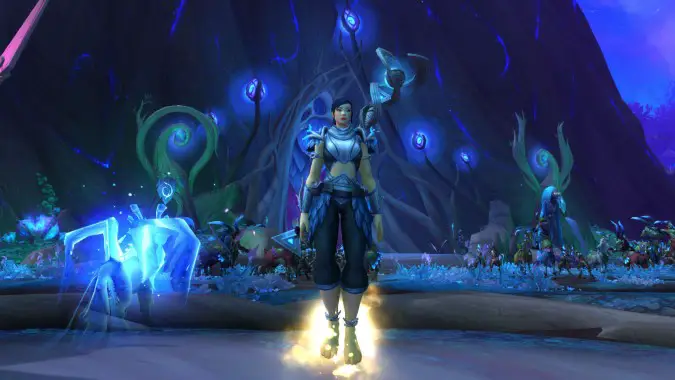 Shadowlands was far from an alt-friendly expansion when it was first released. Very, very far. The AnimA grind was brutal enough on a single character, and very few players were willing to repeat all of that on multiple characters. A lot of players — myself included — had already sworn off playing alts at all on this expansion, which, to many, was almost a death knell on their enjoyment of the game.
Well — since patch 9.1.5, things have changed, considerably. Many systems were implemented that made playing alts on this expansion much more tolerable. Getting caught up on their Renown and earning Anima is actually something you can reasonably do now. Personally, I'm juggling four level-60 characters at the moment — which seemed absolutely unthinkable to me a few months ago. I had already made a conscious decision that Shadowlands was going to be an expansion to be enjoyed only by my Monk — which was an interesting experience, sure, but not exactly what I had grown accustomed to doing over the past several expansions.
Here's a little secret: I love playing alts. A lot. And I had no idea just how much I missed it.
The changes in 9.1.5 have made it possible for me to quickly get those three other characters very close to Renown 80. Combining that with the how much easier it is to gear them up and earn Anima from Korthia, as well as the ability to fly, their Covenant campaigns are now fully open, just waiting for me to decide to sit down and do them — no artificial barriers, no gating, nothing.
It's such a different situation from how things were when Shadowlands was only getting started that I've actually decided to level up as many characters as I can to level 60, and perhaps earn the 16 different Covenant armor sets on sixteen different characters. Sure, I don't need to do it on that many different characters, since even Covenant swapping is easier than ever now; but, like I said, I enjoy playing alts. And I can only hope that, on future expansions, playing them will remain as easy as it is now.
But enough about me! How about you? If you're an enjoyer of playing alts, how have your experiences been since patch 9.1.5 arrived? Have your plans been changed? Are you feeling the difference now, and enjoying the ability to finally be able to play multiple max-level characters without enormous grinds ahead of them?