How much does external media influence you to start a new game series or MMO?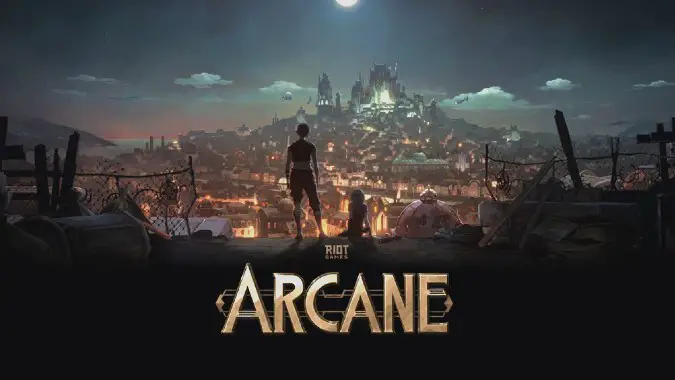 "I loved Arcane, but I would never play League of Legends." That particular opinion is one that I've heard a bunch of times recently — apparently, it resonates with lots of us. Arcane is a fantastic show, both critically-acclaimed and beloved by audiences everywhere. People are loving it — and craving more. But is that appreciation sufficient to make them actually consider playing the video game that started it all?
Personally, for me… it isn't. No matter how rad Arcane was — and it was pretty rad — I have absolutely no interest in subjecting myself to playing League, because despite how interesting the world of Runeterra and all of its characters are, there is a lot of baggage attached to that game that I simply don't want to deal with, and the MOBA genre itself doesn't appeal that much to me.
However, I do play another game based on that same universe pretty regularly: Legends of Runeterra, which is a card game — a genre that I am particularly fond of. While I had already been playing it long before the Netflix show came out, I can say with confidence that if I had never tried LOR, watching Arcane would certainly make me compelled to give it a go.
This leads me to think that there is a certain threshold that is different for everyone. Watching a very good show is certainly not enough to make me dabble into a MOBA like League, but it can feasibly be the final push for me to try a collectible card game like LOR. It all depends on which styles of game you're willing to play or not, perhaps?
Which segues neatly into a related subject: Riot Games is currently developing an MMORPG. Considering that we talk about Blizzard games here, and that World of Warcraft is our flagship franchise of coverage, it stands to reason that a good portion of our audience would be more willing to try a new MMORPG based on the world that they saw (and grew to love) in Arcane than, say, a MOBA. Is that the case for you?
Did you enjoy Arcane — enough to make you consider trying something new? Could you see yourself dabbling in League, or LOR, or perhaps trying their new single-player RPG, Ruined King? Did watching Arcane make you more open to the possibility of trying Riot's new MMORPG once it's released? Or does external media simply have no power to compel you to try out different videogames? Let us know!