What's the best tie-in media for a video game?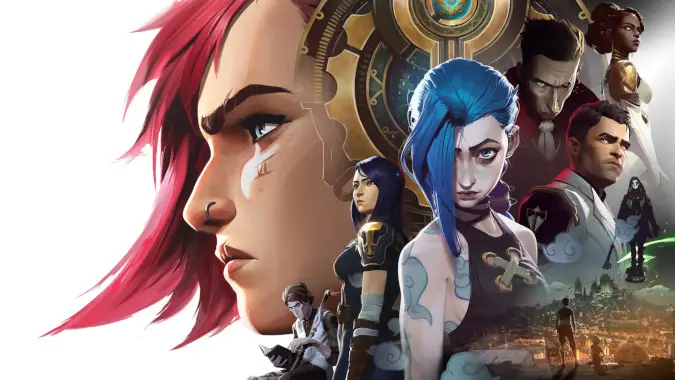 The subtitle to this post could just be and why is it Arcane because Arcane is one of, if not the, best video game tie-in stories I've ever seen Yes, even better than The Last Guardian, my previous favorite. The Last Guardian is one of the best novels ever set in a game world, which may not be a surprise as it features characters like Medivh and Khadgar and is written by Jeff Grubb, longtime AD&D designer and author of the Azure Bonds tie-in novel, which introduced Dragonbait the Saurial and yes I admit it I loved that book because it made dinosaur people canon in D&D. But as much as I love Mr. Grubb's writing, Arcane has rocketed to the top of my life, beating the Sin War Diablo novels, Final Fantasy Advent Children, and even the Castlevania Netflix series which is another example of an excellent piece of media tied to a video game franchise.
Arcane is such a feast for the eyes, so excellently animated, and so emotionally layered and dense it's a revelation to me and watching it really made me interested in and sympathetic towards League of Legends characters I'd never cared at all about before. So yes, I do think it's the best tie-in media for a video game — better than the Chronicle series of WoW lore books, better than the Wrath short for Diablo 3. But I am of course as curious as always about what you all think — what tie-ins am I forgetting? Which ones are your favorites? Are there any that you'd absolutely recommend, like I often recommend Final Fantasy The Spirits Within just on a technical level?
Share these gems with us, please, I'm always looking for another good bit of game media. It's just the way I am.