Closed alpha testing begins for Overwatch 2 PVP mode, which will now release before PVE mode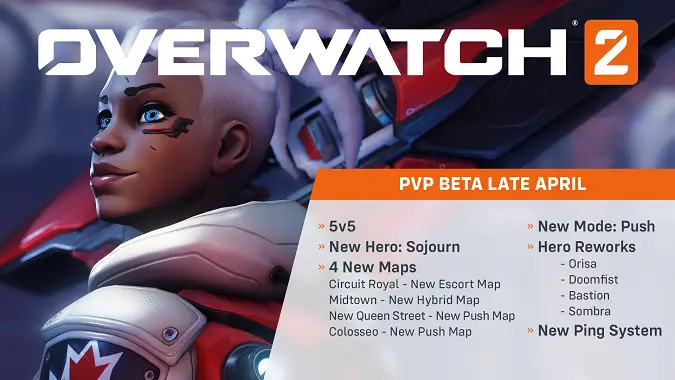 The Overwatch team and game director Aaron Keller announced today that Overwatch 2 is moving into the testing phase, with the PVP modes being tested first and the PVE mode will come later. That the PVP changes are being tested is not a surprise — the next Overwatch League season begins on May 5, and will be played on an early build of Overwatch 2 that will have the new 5v5 mode implemented. The bigger bombshell is the decoupling of PVP and PVE and what this might mean for the game's eventual release.
The first wave of testing will be an NDA-enforced closed alpha, and limited mainly to Blizzard employees as well as Overwatch League team members. This will be followed by the first closed public beta in late April; anyone can sign up to be chosen for it on the official Overwatch website, and the testing information will not be restricted so expect your favorite streamers to be able to provide an early look. Both the alpha and the first beta will be primarily testing the new 5v5 mode, four new maps, a new Push mode, and the new hero Sojourn.
Aaron Keller did indicate in the announcement video that there will be several waves of beta testing throughout the year, which will target new maps and new heroes. Blizzard had previously suggested that Overwatch 2 won't be released in 2022, however with the PVE mode becoming distinct from PVP, it's still possible a late 2022 release of the PVP portion of the game will occur with the game mode already going into beta.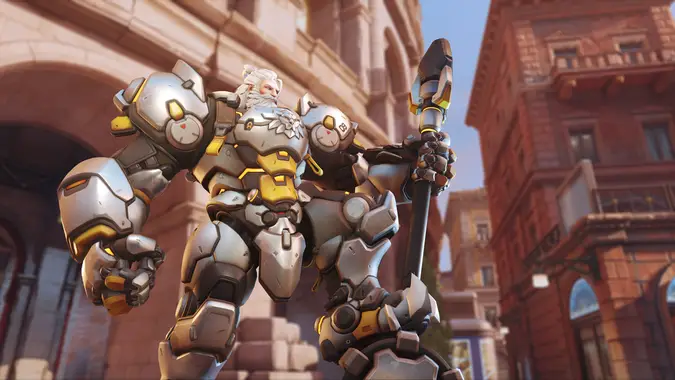 You'll have to wait to get your story on with Overwatch 2
The removal of PVE from the first few rounds of testing suggests that there may be a two-stage release approach for Overwatch 2: PVP in late 2022/early 2023, followed by PVE in mid-to-late 2023. If this is indeed the plan it brings up a lot of questions about how the Overwatch team plans to price the releases. It's feasible that Overwatch 2 PVP will be a free upgrade to the original Overwatch, and then the PVE mode is released with a separate price point — but that's just speculation.
For those players who have wanted to explore the story of Overwatch this delay will be a frustration, but hopefully the forthcoming tests will give us some taste of what to expect when those PVE modes becomes available. For a new game whose development has been hidden from view of the public for awhile now, the testing announcement is welcome news.