Where to swap Soulbinds and Conduits in Zereth Mortis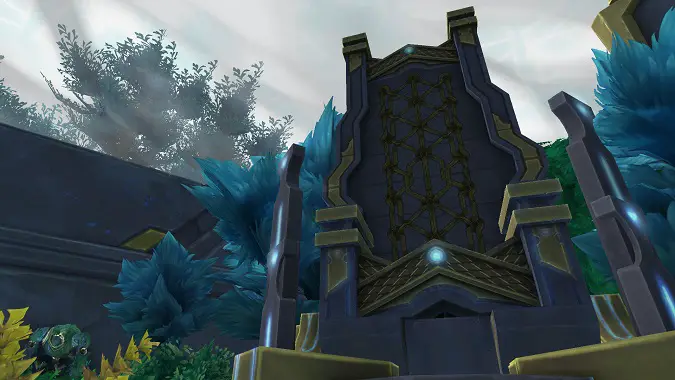 We've received many a gear upgrade from the ancient automa and dastardly forces of the Jailer in World of Warcraft patch 9.2, but the new Zereth Mortis zone has more than just new things to kill. The settlement of Haven has some very utilitarian upgrades, including a Forge of Bonds to upgrade and swap both Conduits and Soulbinds. It's a handy feature, because no one wants to go back to their Covenant Sanctum just to swap one Conduit on raid break.
But where can you go to swap Conduits and Soulbinds? Haven is a bit crowded, so we'll tell you exactly where to go.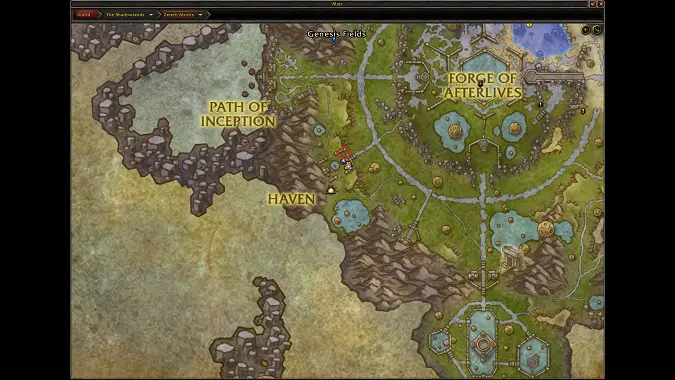 Let's be real for a second: there are enough wild and fantastical constructions around Zereth Mortis that you can easily run past the forge and never realize what you are seeing. But the Forge of Bonds is located right inside the walls of Haven. Run up the main ramp into the little encampment and look to your right after the entrance: coordinates 35.20, 63.94 put you right in front of the conduit-swapping edifice. If you go left, you hit the Ancient Translocator that served as our flight map for this prototype landscape. If you reach the elders of The Enlightened at the central pool, you've gone too far.
Having a Forge of Bonds available in Haven means I'm even more grateful they took out the charges behind the Conduit system. It's extremely handy to upgrade your Conduits, then wield said upgrade immediately. And with the new raid — Sepulcher of the First Ones — right in Zereth Mortis, it's pretty likely there will be some mid-action respecs (especially during the Race to World First), as not every build uses the same Conduit or Soulbind configuration. Not having to wait out the Conduit swap cooldown and having the necessary location to perform your changes right near the raid is an incredible time-saver.
Of course, you're still limited to the Soulbinds in your current Covenant: to change Covenants, you still have to talk to the Covenant leader in Oribos (though there is a convenient portal there in Haven). But the inclusion of the Forge of Bonds is another small detail makes playing in patch 9.2 a little easier for all of us.