Where to turn in anima in Zereth Mortis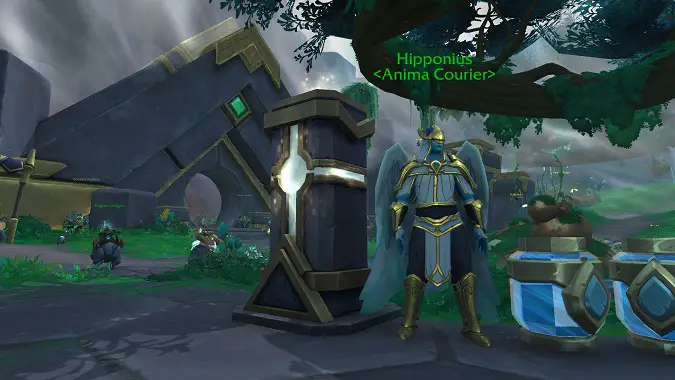 Have you been hustling back to your Covenant Sanctum from Zereth Mortis every few quests due to a sudden, delightful influx of Anima? I don't blame you; those Anima tokens build up in your bags, and World of Warcraft patch 9.2's story arc gives us a wealth of Anima. But, get this — you don't have to head back to Bastion, Ardenweald, Revendreth, or Maldraxxus to unload that accruing currency: there is a handy dandy NPC right in Haven who will accept Anima for your Covenant.
Here's where you can turn in Anima in Zereth Mortis.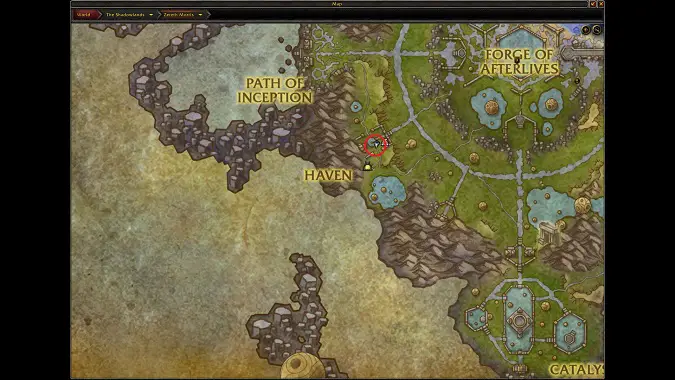 Haven, our main camp in Zereth Mortis, is pretty packed, so it's easy to miss the town's most essential NPC. The one we are looking for will have the title "Anima Courier" and is located by the central pool, a quarter of the way around from the elders of The Enlightened at 34.8, 65.8 (if you prefer coordinates like me). You'll see a different courier depending on your Covenant:
Kyrian — Hipponius
Necrolords — Brakka Noct
Night Fae — Aliotha
Venthyr — Edwardi
Turning in your Anima is as simple as two clicks. Right-click on the NPC to bring up the dialog window and click on "Deliver my Anima." Now your Anima en route to your drought-ridden Covenant, ready for spending on every single transmog possible. Piece of cake!
We had similar functionality in Korthia with the Field Anima Converter, so it's good to see another Anima turnin here in Zereth Mortis, letting us stay and play instead of trekking across the Shadowlands with our bags full of Anima. There's a Forge of Bonds in Haven to swap Soulbinds and Conduits and your mission table is accessible through the mobile app, so there aren't many reasons to go back to your Covenant Sanctum. Though you will still need to head back to your Sanctum if you're still working on your covenant's unique feature, such as the Venthyr's Tea Party Ember Court.
All I can say is keep the convenience coming, development team. I am here for it!