WRUP: Team Blizzard Watch rolls into the weekend at the speed of sound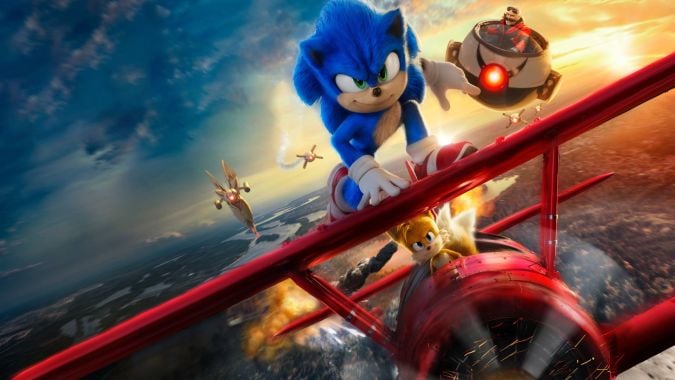 Had a long day? A long week? Maybe a long something-even-longer? Well, have no fear! WRUP is here and ready to take you into the weekend.
What are all of us here at Blizzard Watch doing? Well, read on to find out! Kalcheus kicks us off this week.
This weekend continues Operation Office Organization so I'll mostly be finishing the things I said I'd be doing last WRUP. My kid and I will be going to see this weekend as we both enjoyed the first one, and seriously, Idris Elba as Knuckles is just genius casting.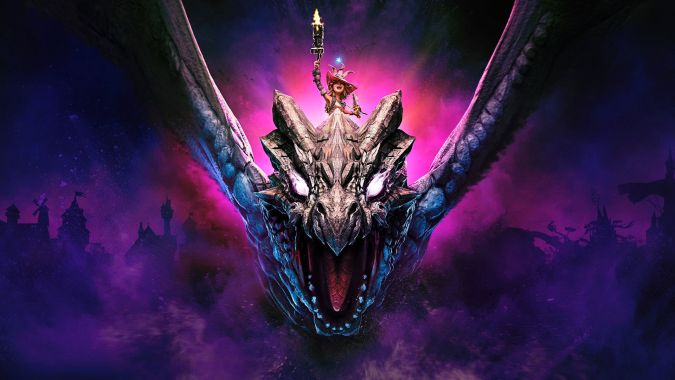 I know nothing about this game beyond that it is a fantasy shooter in a TTRPG style set in the Borderlands universe. That was enough to get me to buy it without reading reviews or anything else about it.
D&D
Elden Ring
Horizon
Have a Nice Death
Tunic
D&D twice over. Our Weirs game on Friday and on Sunday my party of 3.5 years is working on resurrecting a god so we can kill another god. I love D&D !
More Elden Ring, and More Horizon as well as Have a Nice Death and Tunic. After that it's painting and printing commissions and working my way through my backlog of Super Hero miniatures for Marvel Crisis Protocol that I have to paint.
Oh, and also finishing up my Kaijumon models / diorma because it's like 95% done
Elden Ring
Mass Effect 3,
Kirby
Overwatch
After last week's fun and hijinx, we're back to a normal WRUP this week… assuming you count the release of the greatest video game movie ever('s sequel) as "normal," of course. If not, then heck yeah, it's Sonic weekend!
If you couldn't tell, I'm looking forward to Sonic 2. The original was the last film my little brother and I saw in theatres before the pandemic, and the sequel will be my first film back. And because I'm That Guy, we're even sitting in the same seat numbers. FULL CIRCLE!
In video game world, it's the usual: Elden Ring, Mass Effect 3, and Kirby. Oh, and the Overwatch anniversary event!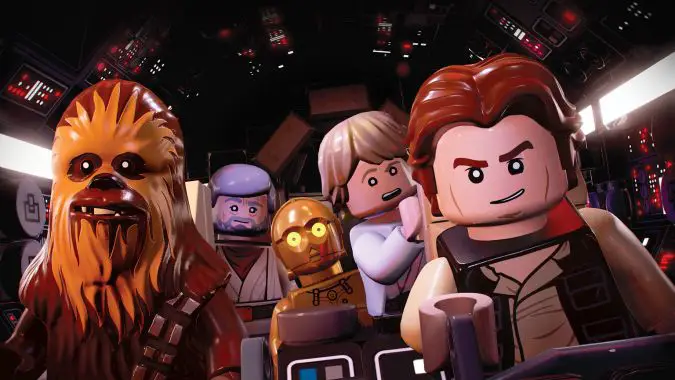 Lego Star Wars: The Skywalker Saga
Everything is awesome this weekend as my son and I will be diving into Lego Star Wars: The Skywalker Saga. Jim Mello (@ObsKenobs on Twitter) summed this game up perfectly when he said "Lego Star Wars takes Star Wars about as seriously as it should be taken while also managing to love it completely."
James Troughton, in his review for The Gamer, explained it this way: "You reach that ultimate finale of the prequel era, the lava of Mustafar bubbling as two brothers strike blade against blade. It's a heartfelt, momentous battle. "I have the high ground… don't try it!" Only, instead of Ewan McGregor's pain being felt, we get a little Lego Obi-Wan climbing a step-ladder he's handily brought. Higher ground. Definitely don't try it. That's every cutscene to a tee."
My son and I have logged so many hours in the Lego Star Wars: The Complete Saga, and we can't wait to start exploring the new features and characters in Lego Star Wars: The Skywalker Saga.
Tokyo Mirage Sessions #FE Encore
Pokémon Legends: Arceus
Ys: Origin
Adventures continue in Tokyo Mirage Sessions and Pokémon Legends: Arceus, but I've also decided to play some Ys: Origin, a game that I had abandoned quite a while ago for no particular reason. The Ys series is one of the most fun Action RPG series out there — it's a pioneer of the genre, after all — but I've never really given it the time and effort it needs. I figure it's time to change that!
D&D: Into the Weirs
Forge of Empires
Human Resources
Is It Cake?
Saturday is Blizzard Watch's D&D game, Into the Weirs. We were splattered with brains, and have to move on from there. Next, I'm violating the title of this article because I'm not playing it, but a friend has been talking to me a lot about it, Forge of Empires. It's a strategy, world building, team up, resource sharing game. I've been looking into it… and it has really great reviews. The friend has almost hooked me into playing it.
On the TV front, there are two shows on Netflix I'm watching and will finish this weekend. Human Resources is part of the Big Mouth universe and is like Inside Out or Herman's Head, where the emotions inside talk to the people outside, and have personalities and interact with each other. Not the best, not the worst, fun to go, "Oh, I recognize that celebrity's voice."
Then there's Is It Cake? This is a cooking show where chefs are given an item, have to make a cake that looks like that item, and have it mixed in with those items and judges have to guess what is real, and what is cake. For example, six podiums, five have tacos, and one has a cake that looks like tacos, and the judges have to guess which is the cake. That show is a lot better than I made it sound… unless I made it sound good. I don't usually like reality shows, or cooking shows, or even cake.
Guardians of the Galaxy
Horizon Forbidden West
Cyberpunk 2077 
Pathfinder: Wrath of the Righteous
Diablo 3
I picked up Guardians of the Galaxy via game pass, liked it quite a bit. Still also playing Horizon Forbidden West, Cyberpunk 2077, and occasionally Pathfinder: Wrath of the Righteous. Also getting ready to get back into Diablo 3 for Season 26.
I saw Morbius. It's… it isn't bad enough to be entertaining, but it certainly isn't good. Jared Leto must have been hit with a tranquilizer dart every time he was about to film a scene, leaving Matt Smith to do all the work and carry the entire film on his shoulders, which even his impressive charm couldn't manage. But I will say that anything worthwhile in this film is his doing. I saw someone review it online say that it wasn't edited so much as butchered, and I agree — it's painful. I was happy to be in a completely empty theatre when I saw it, though — I haven't gone to a movie in two years now, and I suspect Morbius will be my last one. It is astonishingly drab and boring.
Diablo 3
World of Warcraft
Animal Crossing New Horizons
Still no blue rose. I've started a few other isolated beds on my island to continue my efforts of "get all the flowers." But that blue rose is gonna happen, Watchers! I'll take a screenshot when it happens, keep a lookout.
I've got until Sunday at 5pm Pacific to get my final conquest (Curses! …no really, that's the name) in D3 S25. Once I wrap that up, I'll have just enough time for a stash purge. And of course, finishing up on the ZM story if there's extra time.
In meat space…. Well, I hesitate to use its name lest I summon its deadline, but it's a fun numbers game and it rhymes with faxes. Plus I'm installing new fans in my desktop and moving a few smaller bits of furniture around in my house. All in all, a fun-filled and productive weekend is ahead.
And that, dear readers, is this week's WRUP. Have a great weekend, and if you have a second to spare, why not tell us: What aRe yoU Playing?