When is Diablo Immortal coming out? Get ready to download this Diablo MMO for mobile and PC this June
Click here for more photos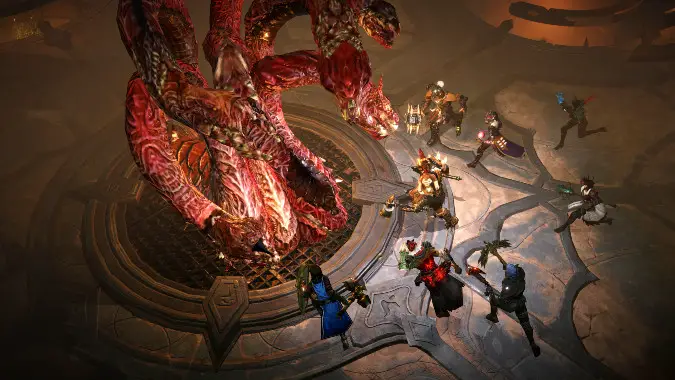 Pre-orders for the iOS version of Diablo Immortal are now available, and after a few delays we now know the game is coming out on June 2, 2022. And this isn't the only thing Immortal is bringing to the table: in addition to the expected mobile launch, the game will launch open beta for PC on June 2. The game wasn't originally announced as a PC title, but now you'll be able to play on PC or mobile with cross-play — just don't expect the PC version to be quite as polished, since it will still be in beta.
Diablo Immortal is free to play (though it has many microtransactions), so you won't be paying for this pre-order: you're just signing up to download it when it launches in June. And if at least 30 million players pre-order or pre-register Diablo Immortal, they'll unlock the Horadrim Cosmetic set (more on what these Cosmetic sets are below). If this mark is reached and the set is unlocked, all players will be able to earn it — they'll simply need to complete the game's tutorial within 30 days after the game's release, which shouldn't be too hard for anyone to reach.
All of these delays have meant that the developers were able to really add a lot of extra polish and new features to the game. The team has also highlighted three big other features: cosmetics, resonance, and class change. We should be seeing this polish in full effect when the game launches in June.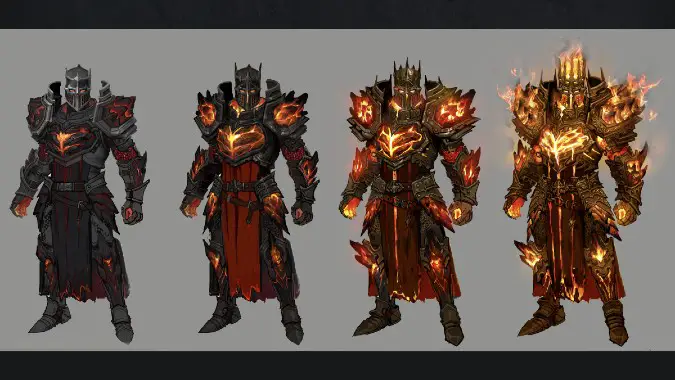 Cosmetics are meant to radically alter your character's appearance — beyond what normal gear does. For instance, they might make your character look bigger or smaller, or have their appearance completely transformed in other ways. Right now, the Diablo Immortal team plans to release a new cosmetic set for all classes each month, tied to that month's Battle Pass, and themed after it. The first Battle Pass is going to be Ghosts of Ashwold.
Additional cosmetics will be available both from the shop and from playing the game naturally. An example given was the Anointed Immortal cosmetic set, available by raising your faction's Dominance stat.
Still tied to the concept of visual customization is the Resonance system: as you level up your Legendary Gems, their power will be visually reflected in your gear. By continuing to increase your Resonance level, your gear will progress through multiple stages of visual effects, showcasing growing power, and eventually leading to cosmetic wings.
Finally, in what is perhaps the biggest change announced with this update, Diablo Immortal is also going to feature a Class Change system. This system will come "shortly after Diablo Immortal launches," and it's meant to preserve one of the greatest aspects of playing a Diablo game: that of trying out several different playstyles and class fantasies.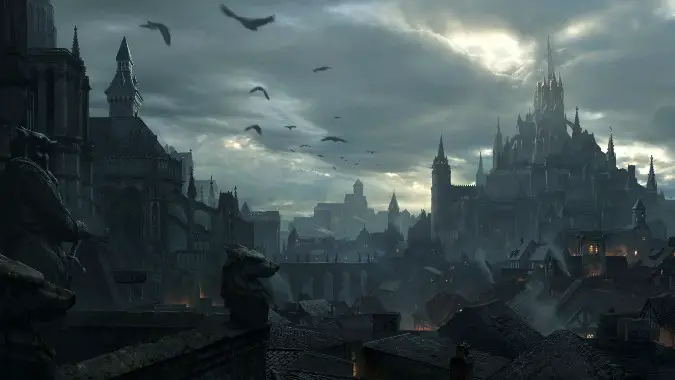 The concept of trying out multiple classes and builds works very well for a regular, "pick-up-and-play" action RPG like most mainline Diablo games, but it doesn't lend itself as well to an MMO experience, where players are usually more focused on progression, and keeping up with other players in their servers. Therefore, the Diablo Immortal team decided to simply allow characters to change their class — rather than feeling like they have to create a different alt, and restart their progression from scratch.
When a character changes classes, they should retain all of their Paragon levels, as well as items, progress, gems, etc. They should also receive a new set of equipped items appropriate to their new class. The main new thing that will have to be earned again are Legendary items — but that is a deliberate design choice, since according to the developers, "that journey's part of the fun of playing." And it's also going to be possible to use the class change feature again to return a character to their original class, restoring their previous visual customization and Legendary items.
This seems like a fantastic change. Any system that encourages players to experiment without overly punishing them for it is very much welcome. The Blizzard Watch team really enjoyed Diablo Immortal when we had a chance to play it at BlizzCon back in 2018 and 2019, so we're excited about the new features, and the approaching of its release.
Originally published 9/15/2020, updated 4/25/2022