Cerebral Puzzle Showcase highlights Steam's best game genre: puzzles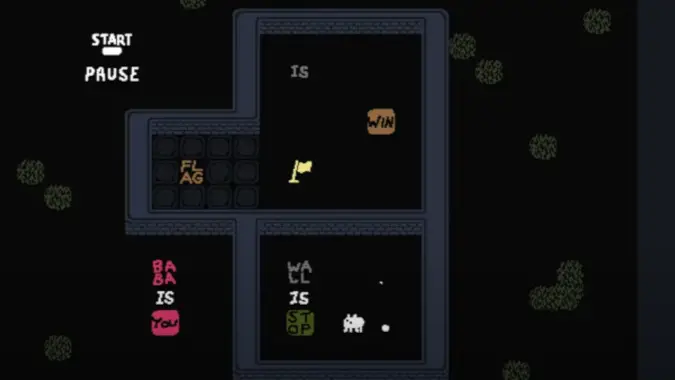 There are a lot of really engaging and fun puzzlers, ranging from quirky indie hits to lavish fusions of genres and styles, available within the puzzle game subgenre, and coming up from May 19 to May 23, we'll all have a chance to check out Steam's best offerings with the Cerebral Puzzle Showcase. The Showcase was created especially to cater to both players who love puzzle games and people who really haven't had much experience with them to find out if they can get into the swing of this type of gameplay.
Steam already has a fairly well populated puzzle category, with games ranging from We Were Here Forever which straddles that aforementioned puzzle/ARPG line — it's the latest in a series, and even adds in some roguelike elements — to PopCap standby Chuzzle, which kind of has to be seen to be believed. It's a really broad subgenre with a lot of variety and I'm very curious to see how the Cerebral Puzzle Showcase chooses to curate the games it offers us.
Puzzle games, especially in video gaming circles, don't always get a lot of respect. Some of them are basically just what the name on the tin indicates — games like Tetris or Bejeweled where all you do is solve puzzles, are a staple of the mobile market and as a result aren't treated with the same consideration as, say, action or shooter games. Sometimes games like Tunic combat this by sort of fusing their puzzle elements to an action/RPG chassis, which can work surprisingly well. And there's games like Monument Valley which exist strictly on the mobile market and are designed for it — excellent games that players  will likely only get to play on PC via emulators. Then again, a lot of folks count Portal as a puzzle/action adventure hybrid. Then again, sometimes you just want a game like Baba is You, a weird puzzler that doesn't try and make you immediately grapple with immersive storytelling.
Man, if the four day Steam Cerebral Puzzle Showcase gets just one player t0 try Baba is You, it will have been a smashing success as far as I'm concerned. We'll see what kind of games make the cut starting on May 19, so if any of this sounds interesting to you — and seriously, play Baba is You it's so weird and fun — then bookmark it now and head over on Thursday, May 19 and see for yourself what savings await you for some really fun games.