WoW
May 31, 2022 7:55 pm CT
Are the WoW servers up yet? Yes!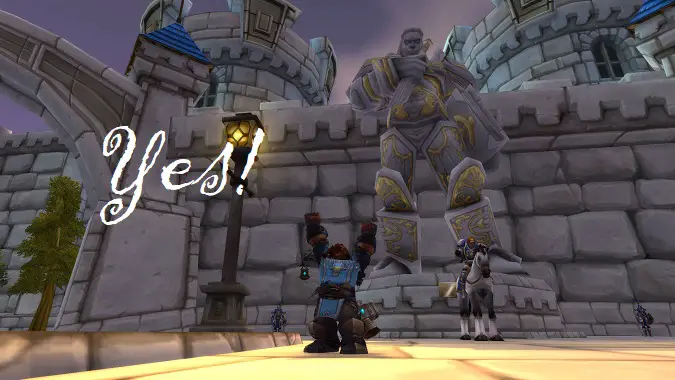 Today is the release of patch 9.2.5 — the final patch of Shadowlands — which means an extended downtime, and today's was a doozy. Initially scheduled to last from 7 am PDT until 3 pm PDT, the Blizzard Customer Service Twitter account formally extended the maintenance window another two hours, to 5 pm PST, then extended again to 6 pm PST. It looks like they're coming up now, though as always, be prepared for a little rockiness as everyone tries to swarm the new content en masse.
Despite patch 9.2.5 having less content than patch 9.2 the technical challenge of cross-faction gameplay may result in issues, so be wary that just because the servers are up does not mean they'll be stable. As always you'll need to update addons to their current version, and if servers are showing as "incompatible" you should restart the Battle Net browser and make sure the client is updated with the latest patch version.
It's important to note that PVP Season 4 — which includes Fated raids and the new "Shrouded" affix — will not start concurrent to the arrival of the patch, so you'll still have time to get the Ahead of the Curve and Cutting Edge achievements for the Sepulcher of the First Ones. Mount collectors don't need to worry about the Carcinized Zerethsteed as it'll still be available even after Season 4 goes live.
Speaking of PVP, you won't need to wait until Season 4 in order to try out the new arena the Enigma Crucible. Patch 9.2.5 also brings new quest lines for the Dark Iron Dwarves and Blood Elves that reward transmog and a mount for the latter. There's also sneaking suspicion that there is a surprise or two not yet revealed, due to the sheer amount of encrypted files the datamining wizards encountered in their perusal, so stay tuned for that!