What do you do with all that junk inside your virtual trunk?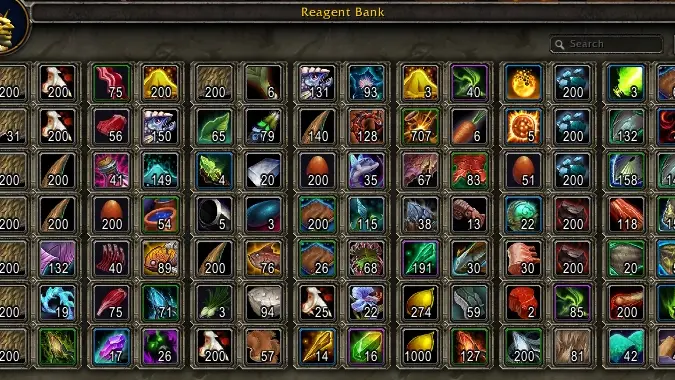 Like many in our community, I've been playing World of Warcraft on and off since vanilla (okay, late vanilla). While alts have come and go, my two main characters — a Rogue of constantly changing races, and a Blood Elf Paladin — have been my mainstays since the start. Of course, with nine iterations of the game under my belt, I've accumulated a lot of… stuff.
Recently, I saw an in-guild conversation on zones and their impact on bag space. Unfortunately, I can't remember who called it out anymore, but someone noted that Korthia was utterly horrid for bag flotsam. (I guess Jetsam waited for Zereth Mortis? I know, I'm hilarious.)
Friends, it is not hyperbole to say that hit me right in the bank. I have so much detritus! My reagent bank is crowded with three expansions worth of ore, gems, and miscellany. The only reason why my refrigerator bag is not in a similar state is because I did a cooking sprint towards the end of Battle for Azeroth. I am pretty sure I will need to enter witness protection if I put one more Lost Sole in the guild bank.
Now, I can hear you: "Liz, why don't you just stop gathering things?" Well, I have (other than some ore to prospect for legendary reagents). Not to mention all the legendary rings I crafted for the skill-ups. But still, the mess grows. Genesis motes and ephemera strands now litter my bag space. Volatile precursors, protoflesh, and augment runes accrue beyond imagining. I don't think my free space has gone above 50 for months. In short, I might be a digital hoarder. Is there such a thing as an MMO storage intervention?
I want to hear your thoughts — how do you stay on top of all this stuff? Perhaps you have a carefully crafted system of alts, or just don't care and vendor everything that isn't relevant to you in the here-and-now? Whatever it is, share it with us in the comments!