News
Aug 5, 2022 8:00 am CT
What's your favorite color combination when customizing fantasy characters?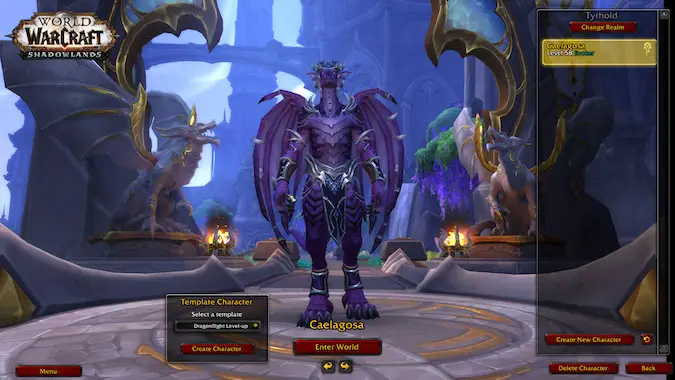 We can all agree that fantasy characters universally represent a few things — one of which is relief from the restrictions of reality. Where I require bleach and dye to turn my hair an eye-searing shade of pink, the Gnomes of Gnomeregan can do it with a click of a button, because pink (or lavender, or mint) hair colors are canon for them. Just as a Nightborne's tattoos have an ethereal shimmer or a Troll can sport a gravity-defying mohawk the shade of a grape. They're natural for World of Warcraft's universe.
I thought I was already neurotically spending a lot of time tuning my character's look and feel with multicolored hair, jewelry, and of course transmogs. Then Blizzard had to go and add Dracthyr and their decillions of appearance combinations. This is not hyperbole by the way — we started doing the math on combinations and hit millions from the first page of the Dracthyr customizer, not even including their Visage customizations!
I have plans for all shades of purple available on the customization screen. My first character might even duplicate the one I just created on the alpha — shared in the header for your enjoyment. Are purple dragons canon in World of Warcraft? Not exactly. Is that going to stop me from creating my amazingly amethyst alt? Heck no. Because it's my fantasy character, I will craft them as I wish.
And there's an Evoker for you too — whether you're thinking about a ghoulishly goth theme or spectacularly sunny, the customizations exist. In case you missed it, our own Anna Bell put in the time (and probably earned a repetitive stress injury for herself) to generate 100 randomized appearances for you, our dear Watchers. Check out the truly stunning combinations in the YouTube Video below.
Now take to the comments, Watchers! Will we gleefully gasp, or be blazingly blinded? What delightful color combinations are you planning out for Dragonflight?