When does Diablo 3 Season 26 end?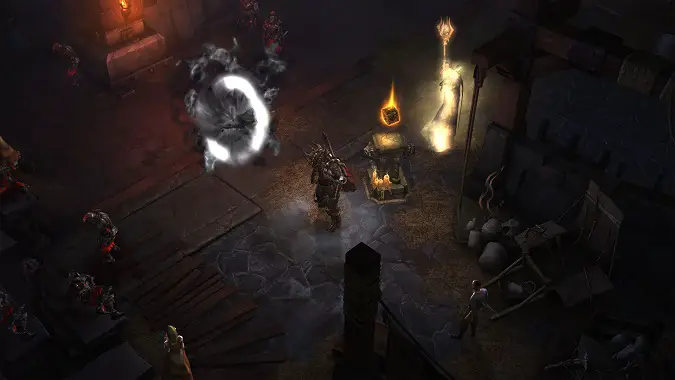 Diablo 3 Season 26 started April 15, introducing a new endgame activity for the season's theme — the Echoing Nightmare — that will persist following the end of Season 26. And while I'm thrilled these incredibly fun free-for-alls (ending in an utter deluge of demonic hordes that blows you up) are sticking around, we know that seasons sadly do not last forever. Thus, we turn to the eternal question — when does Season 26 end?
We now have our answer! Sunday, August 21, 2022.
Hunt while you still can.

Diablo III Season 26 ends on August 21. 🔥 pic.twitter.com/T0ljbR970f

— Diablo (@Diablo) August 5, 2022
Season lengths tend to vary, with Season 1 being the longest (22.5 weeks!) and Season 2 the shortest (just over 7 weeks). In the last few years, we've had the switch to work-from-home in the face of global health events, which has had a surprisingly stabilizing impact on the D3 seasonal duration! So instead, let's look at the last five seasons:
Season 21 — Started Jul 3, 2020, ended Nov 8, 2020. Runtime? 18 weeks, 2 days
Season 22 — Started Nov 20, 2020, ended Mar 28, 2021. Runtime? 18 weeks, 2 days
Season 23 — Started Apr 2, 2021, ended July 18, 2021. Runtime? 15 weeks, 2 days
Season 24 — Started Jul 23, 2021, ended Dec 5, 2021. Runtime? 19 weeks, 2 days
Season 25 — Started Dec 10, 2021, ended Apr 10, 2022. Runtime? 17 weeks, 2 days
Season 26 — Started Apr 15, 2022, ending Aug 21, 2022. Runtime? 18 weeks, 2 days
That 17-18 week range is looking pretty steady, right? And after an extended PTR, there was definitely some uncertainty about when we'd see the end of Season 26! But Blizzard announced the end of Season 26 on both the forums and social media, confirming our guess of August 21 following the end of the extended 2.7.4 PTR test. That gives us the aforementioned season run of 18 weeks (and the obligatory two days) and confirmed my original guess of Sunday, August 21.
We started the first Diablo 2 Resurrected ladder on April 28 and do not have an end date yet, while Diablo Immortal's Season 3 started Thursday, August 4 so it's not like the community lacks Diablo activity. Time to knock out the season journey to get your demonic friend with the particularly glowy lollipop weapon before it's too late!
Originally published May 6, 2022, updated August 5, 2021