As Grease Bot is removed from Hearthstone Battlegrounds, Chromawing and Ysera carry Dragons to the top of the meta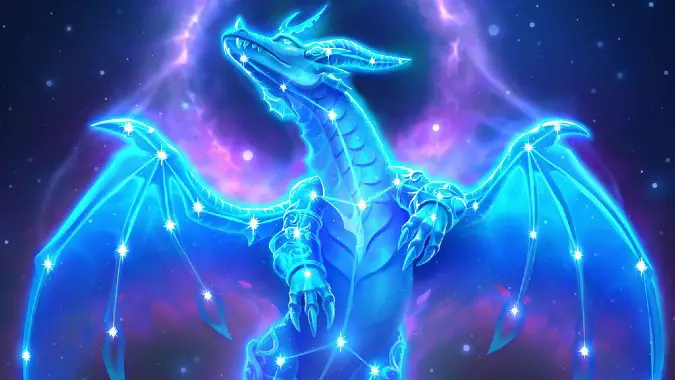 Hearthstone Battlegrounds has an ever-shifting meta, and sometimes the unlikeliest strategies emerge as soon as a previous menace is taken down — and that's exactly what's going on right now.
Mechs were absurdly overpowered since the buff to Grease Bot, so Blizzard decided to remove that minion from the game mode for the time being, without really adding anything to replace it. For a while, things remained calm — until the Evolving Chromawing strategy appeared.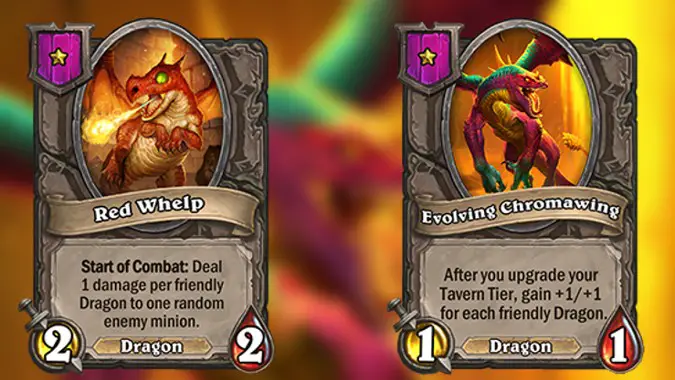 A new strategy using Evolving Chromawing has arisen, and it's strong
The recently-changed Evolving Chromawing didn't seem very impressive at first. Most people agreed that he was a weak turn 1 pick and wouldn't do much for Dragons. However, a new, very unorthodox strategy has arisen that revolves around him, and it's strong — but jumps to "really, really strong" if you're playing as Ysera, as we'll delve into later.
Chromawing thrives in an environment where you have a lot of dragons, since he gets buffed for each of them every time you upgrade your Tavern Tier. Normally, this wouldn't be a major problem, but a few players started purposefully staying on Tavern Tier 1 in order to find several copies of Chromawing, combined with the other Tier 1 Dragon, Red Whelp, and filling their boards with them.
The idea is to keep at that until they have a satisfactory enough board — perhaps a golden Chromawing and a couple of regular copies, combined with many whelps — and then start leveling up aggressively, and getting massive buffs in the process.
After that, it's usually just a matter of reaching Tier 6 as soon as possible. The buffed Chromawings will carry you through those stages of the game, when you're gonna start looking for auxiliary minions like Razorgore, Nadina the Red, and Kalecgos.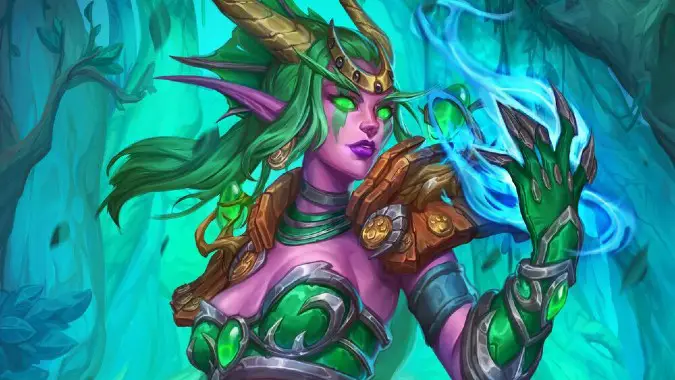 How are the other compositions keeping up with the Dragons?
Pirates are still strong, specifically because of the "Scam" composition, which we've talked about previously. Regular Pirate play that doesn't rely on that specific strategy is far less powerful, though still viable.
Mechs have certainly gone down in power since the removal of Grease Bot, which was absurdly overpowered since its buff. That doesn't mean that Mechs are bad now: they're still solid enough to net you a top 4, and they fill that role better than any other composition in the game, perhaps. They might just not be the best option if you're aiming to finish in first place.
Demons and Elementals are still struggling a little. Depending on how your lobby looks — that is, on which hero you're playing, which ones you're playing against, and which minion types are in the game — they can still be strong and net you wins. They just do that with less consistency than pretty much any other comp in the game at the moment.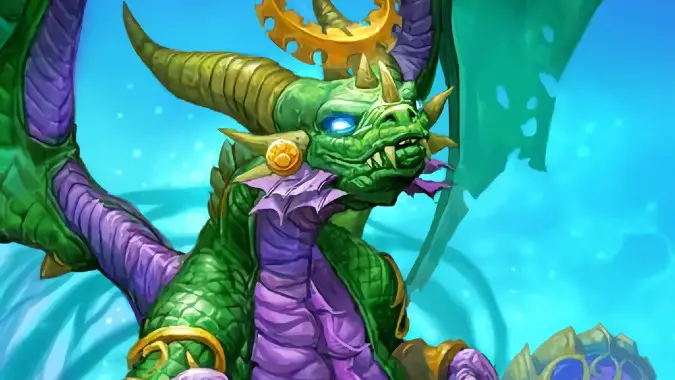 A Green Dragon, a Tauren Druid, and a Kobold criminal are your best Hero picks at the moment
Ysera is the top tier hero now, squarely because of the Chromawing strategy described above. Ysera's power allows her to get an extra dragon at the tavern whenever it's refreshed — which makes it considerably easier to find all the Chromawings (and Whelps) you need. Using the strategy becomes almost trivial with her, and it's only a matter of trying not to take too much damage until you get to the point where your board is ready and you can start leveling up.
Slightly behind her we have Guff Runetotem, the previous top dog, still going strong. He had been buffed a few patches ago, and was the strongest hero in the game for a while — until Ysera overtook him.
And then there's the newest hero, Heistbaron Togwaggle, who's a little more complex to play properly, but usually very strong when you do so — there's a strategy for him that seems to work well for a lot of players.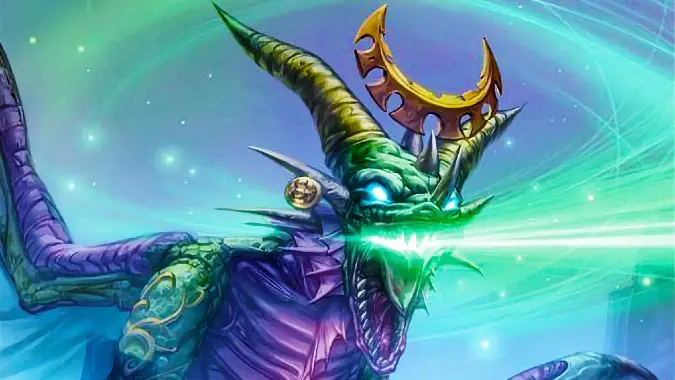 How should the balance situation with Ysera and Chromawing be handled?
It's definitely interesting that every once in a while some unorthodox strategy arises asking the player to stay at Tavern Tier 1 until they fulfill some strange  — maybe even unintended — criteria, which in turn allows them to snowball in power and dominate games. Ysera is definitely a culprit here — adding extra minions to your tavern combined with the overabundance of Tier 1 minions makes it very easy to find multiple copies of them.
I feel like this is something that the developers need to keep an eye on. Although Ysera's power seems hardly overpowered outside of these strange edge cases, perhaps it works too well with the widely-available Tier 1 Dragons. The developers might need to really think hard about all the possibilities that an overabundance of them might bring to the game.
When it's not being used by Ysera, the Chromawing strategy doesn't seem overpowered, and the minion itself is not a problem. If anything, it feels like it's Ysera's Hero Power which should be addressed somehow: ensuring that the player can always easily find multiple copies of whatever Tier 1 Dragons exist in the game at the moment can be somewhat limiting when it comes to design space.