WoW
Sep 2, 2022 10:00 am CT
How to copy your character from live servers onto Dragonflight beta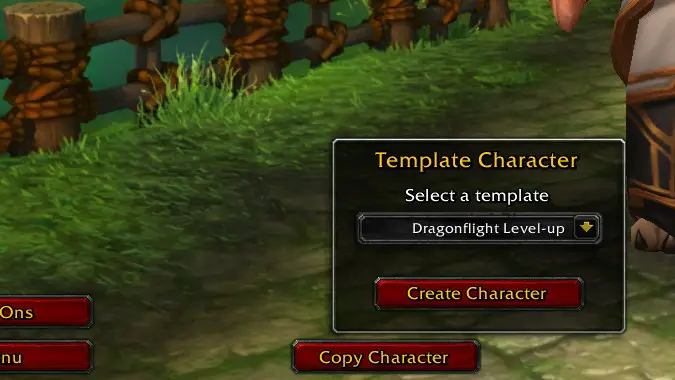 Now that Dragonflight has officially entered the beta phase of testing, players have the ability to copy their characters from live servers onto the beta development servers. During alpha testing, players were restricted to only using template character classes for testing purposes, which meant you couldn't bring your own characters  — or transmog appearances, or battle pets, or toys, or anything else you'd earned on your live account — over to the testing server.
If your account is flagged for the Dragonflight beta and you have a max level character it's a simple process to copy over your data from live servers to the testing servers. If you don't have one — or would like to try a character of a different class — the option to create template characters is still there!
Login to the Dragonflight beta and select your server.
On the character select screen, click on the Copy Character button in the bottom left.
Click Copy Account Data (if necessary), then select the character and the server you want to copy from.
Click Copy.
Bonus: Click Copy Key Bindings (unless you want to completely rebuild your bindings from scratch, which might be a good idea if you'd like to try out the new UI options).
One of the first things to check out is the new talent system, which will allow you to equip your character with new abilities and talents. I spent about 20 minutes sifting through all the new options for Priest talents before second guessing myself and choosing other talents instead. When you're satisfied with your talents, head from where ever your character was hanging out on the live servers on over to Stormwind or Orgrimmar and you'll receive a quest popup that will direct you to your first steps into the Dragon Isles. Enjoy!
Just in case you missed it, you still have the opportunity to sign up for the Dragonflight beta.