Which location from a Blizzard game would be your ideal vacation spot?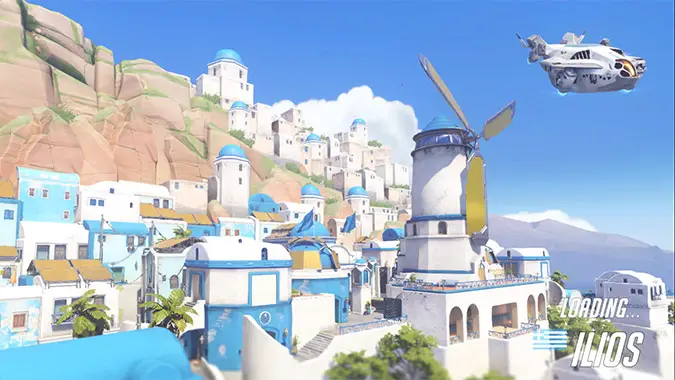 As we adventure throughout the diverse lands that comprise the World of Warcraft, we often come across many scenic vistas and an assortment of relaxing locations. A place like Grizzly Hills can be really inviting — staying at a lodge in the mountains, surrounded by the sounds and sights and smells of nature: what else could you ask for? It's an ideal vacation spot for many.
Some of us would rather spend our idle time relaxing on a beach, listening to the calming sound of the waves, perhaps sipping on a refreshing beverage of our choice. Even a zone like Desolace — despite the name — can provide us with that, if you know where to look. The Cape of Stranglethorn can be a choice too, if you're willing to deal with the menace of pirates. And then, there's always Azshara, where Gallywix built his own Pleasure Palace.
Personally, I find the aesthetic of Stormsong Valley to be absolutely breathtaking. It's perhaps the most beautiful place in WoW in my opinion. But we do need to detract a few points from it due to its slight Old God problem (Editor's note: "problem"???). Suffice to say, the place could use a drastic reduction in its number of tentacles per square feet.
But the fictional locations of WoW aren't the only alluring scenes where we'd love to spend our vacations: Overwatch takes place on our own planet Earth — albeit a fictional, perhaps idealized version of it. And it still features maps that would make for killer trips. If you're in the mood for urban adventures, a bustling place like Busan or Numbani might be for you. Or you could prefer old favorites such as Paris or Hollywood or Ilios. That's not to speak of scenic Havana, mystical Nepal, serene Hanamura, or even the agitated Blizzard World, where your trip could consist of immersing yourself on everything Blizzard.
It's hard to imagine that someone would want to spend their vacation in the dreadful lands of Sanctuary from Diablo, or amidst the interplanetary wars of StarCraft — but who knows? Maybe you're a more adventurous type who's willing to visit those locations for some reason. So, do let us know: if you could choose a location from a Blizzard game to spend your vacation at, what would it be?