How to sign up for the Diablo 4 beta test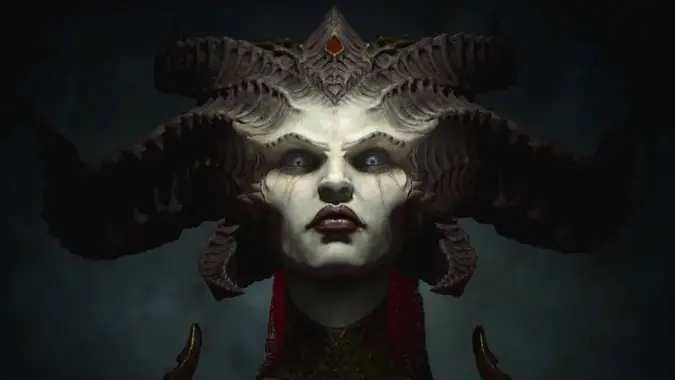 With all the excitement about Diablo 4 launching in 2023, we're all clamoring for access to the Diablo 4 beta test. The game isn't yet in open beta, internal testing is already underway, and an invite-only closed beta test is starting soon. This round of testing will focus on end-game systems, including Helltide, Nightmare Dungeons, Whispers of the Dead, Fields of Hatred, and Paragon Boards. What testers won't find out, however, is the fate of Lilith: the Diablo team wants to leave some surprises for players, so the story campaign won't be part of this test.
So how can you get into this beta test? Blizzard intends to invite players who have recently spent a lot of time playing end-game content in Diablo 2: Resurrected or Diablo 3, targeting to have the most experienced players amongst the beta testers. If you haven't been playing much lately, you may not be on the list. But to ensure you have a chance to get an invite, you'll need to be sure your account is set up to receive emails from Blizzard:
Go to your account information at account.battle.net
Select Privacy & Communication > Communication Preferences
Make sure that "News and Special Offers from Battle.net" is set to "Enabled"

If it isn't, click Update, tick the checkbox next to "News and Special Offers from Battle.net," then click save.
Doing this doesn't guarantee you beta access: it just lets Blizzard email you about beta access if you're chosen. If you want a chance to get into this round of closed beta testing, you must have this enabled by October 11 so that Blizzard can email you about the beta. If you don't receive an invitation from [email protected] by November 18, you haven't been chosen.
With beta season kicking off, it's a good time to be wary of scams. Diablo 4 beta access comes directly from Blizzard, so beware of emails or websites offering beta keys. Never enter your Battle.net password on a non-Blizzard site or give it to anyone — Blizzard won't need this information to give you beta access, but scammers can use it to steal your account. Always double check to be sure you're on an authentic Blizzard site before entering any account data or personal information.
For those of us who don't make it into this round of testing, a public beta is expected in early 2023. For now, the best thing you can do is go to the Diablo 4 website and click "Sign Up for Updates" in the upper right to get the latest game news sent straight to your inbox.
If you get into this beta, remember what you signed up for: beta testing. Not everything will work, and you're certain to run into broken or buggy gameplay. Beta tests aren't there so you get to have early access fun (though that's just a nice side benefit): tests like this exist to try and catch as many bugs as possible before a game goes live, and considering how many potential bugs there will be in a big new game like Diablo 4, you should be ready to wrangle with bugs and send feedback. So if you get in, give the game a real shakedown and if you find a skill, ability, or anything else that feels utterly broken, report it, because that's what the developers want to know.
I feel like I have to stress that this particular beta test is going to be a very important one, because Diablo has a bad history of weird, out of nowhere bugs and this is going to be probably the most complex Diablo game ever made.
While you may or may not get into this closed beta, be sure to update your account communications preferences so you can potentially be selected for the upcoming beta test, and sign up on the Diablo 4 website for news on future betas.
Originally published January 22, 2020; updated September 19, 2022