Which Brawl should Hearthstone bring back?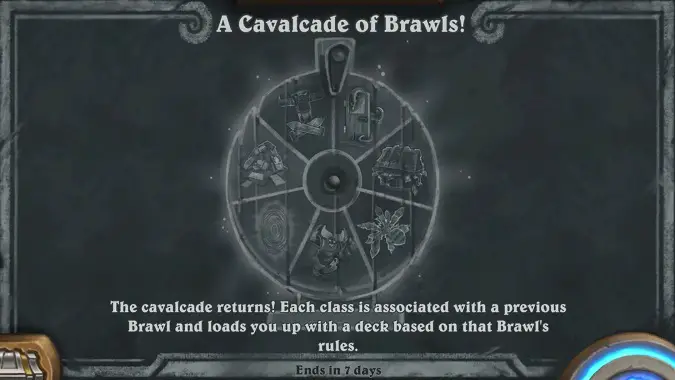 Each Wednesday, Hearthstone rotates in a different Tavern Brawl. Sometimes, this will be a repeat of a Brawl that has been seen before or even a slight tweak on a previous Brawl. Sometimes, we get an entirely new Brawl like we did recently with the The Power of Magic Tavern Brawl.
This week, Matt London, Modes Design Lead for Hearthstone, asked which Tavern Brawl the team should bring back. Tavern Brawls generally fall into one of several categories. You've got your random Brawls like Randomonium or Cloneball, PVE Brawls like the aforementioned The Power of Magic, co-op Brawls like Return of Mechazod, holiday Brawls like Everybunny Get in Here!, deck-building Brawls like Brawl Block: Tinyfin Mode! or Half and Half, recipe Brawls like the recent A Mysterious Recipe, and effect Brawls–where a single card's effect becomes the ruleset like Three Wishes Brawl or A Temporous Shift.
I enjoy the Brawl Block type, especially Tinyfin Mode. It's nice to play with a more limited window of cards, or without the big epic and legendary cards sometimes. I also enjoy the random Brawls to an extent. There's something nice about just hitting Brawl, jumping out into the match and building the parachute on the way down.
I'd actually like to see the Recipe Brawls run more than just once. Even after spending 5,000g+ on packs — or breaking out the wallet and buying the bundles — players still might be missing cards to play some of these recipes weeks or even months after the expansion launches. Repeating the recipe Brawl would give players another chance to use these cards.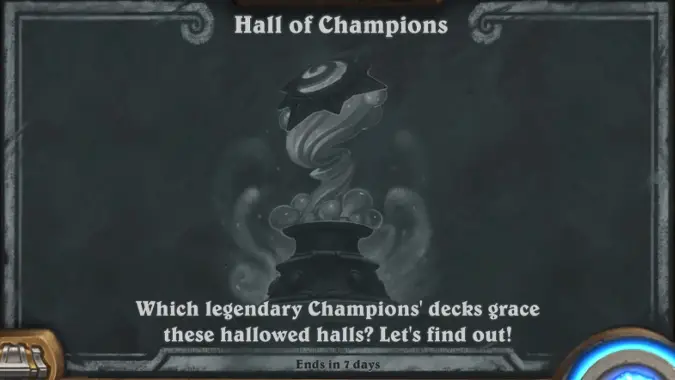 In the same vein, I'd love to see Hall of Champions Brawl return with updated decks. In this Brawl, you were assigned a deck from the lineups of previous Hearthstone World Champions. The decks were identical to their Championship versions — even cards that were later nerfed are restored to their former glory. This Brawl also let you play with cards you might not have in your regular collection.
But that's this Dwarf. What about you my friends? Which Brawls would you like to see make a return? Let us know in the comments! (And special shout out to Matt London from the Hearthstone team for being so engaged with the community!)