Which of the new Dragonflight factions is your favorite?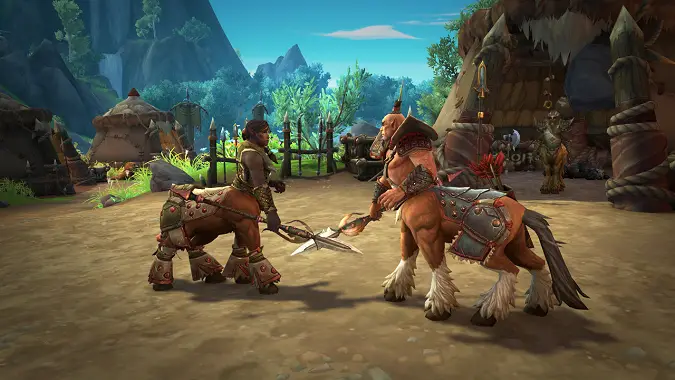 World of Warcraft's newest expansion, Dragonflight, has been live for over sixty hours now and I'm not at maximum level yet. Not because the amount of xp required to level is egregious — if anything leveling feels a lot faster than it did in Shadowlands — but because I'm enjoying my time on the Dragon Isles and I'm in no desire to rush to 70. Part of the reason I'm taking it slow and seeing the sights are the small details in the zones, but a major motivator for me is the fact that all four Major Factions are genuinely enjoyable to work with.
One of my biggest issues with Shadowlands is that I felt that if the Archon and Winter Queen had simply listened to us at the start of their zone so many later problems could've been avoided. Initial wariness makes sense, sure, but when a unique event (AKA the Anima shortage) is happening wouldn't you immediately want to discuss things with another unique event (AKA someone escaping the Maw)? The aloofness and mistrust made me feel unwanted, which is honestly not a great feeling to have when exploring a new world in a game where my character is ostensibly the hero.
Dragonflight almost has the exact opposite situation: all the major factions love you immediately. Of course, you've interacted with the component groups of the Dragonscale Expedition and Valdrakken Accord in the past so you're a known entity to them, but the Iskaara Tuskarr recognize you as someone who probably loves to fish, eat, and tell stories so you're immediately a friend, and the initial hesitation of the Maruuk Centaur is easily overcome when you take down one single proto-drake with them two minutes after you first meet them. You're not expected to save the world right off the back, you're just trusted to help and frankly it's a great feeling.
Which is why a question of "favorite" is tough for me to answer at this point. Do I enjoy the hijinks of the Dragonscale Expedition more than the political intrigue of Sabellian vs Wrathion? Do I feel more at home fishing alongside Tuskarrs or hunting alongside Centaurs? It's actually a question I may not have an answer for until this expansion is over.
What about you, though? Have you already chosen a favorite among the four factions? And what do you like (or dislike) about the factions so far?