WoW
Jan 24, 2023 10:00 am CT
What's in WoW patch 10.0.5?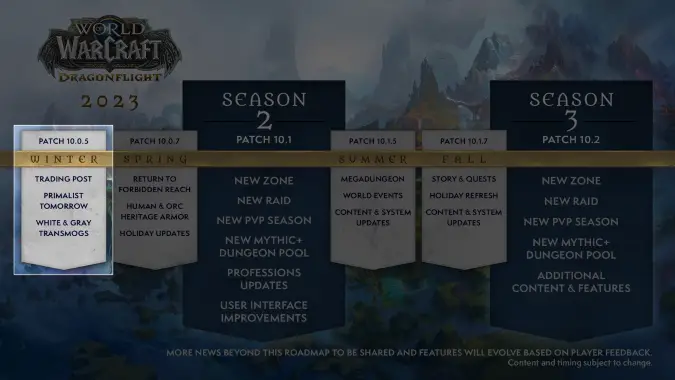 The World of Warcraft  team recently released the Dragonflight content roadmap for 2023, outlining six planned patch releases throughout the year to ensure a consistent stream of updates players can look forward to, including the first patch, arriving today, January 24. This relatively small patch — patch 10.0.5 — will bring the new Storm's Fury world event to the Dragon Isles, allow gray (poor) and white (common) quality item to be transmogged, as well as quite a few class changes. The Trading Post will open on February 1.
But if you want all of the details, let's dig into the major additions in WoW patch 10.0.5, which should be hitting live realms soon.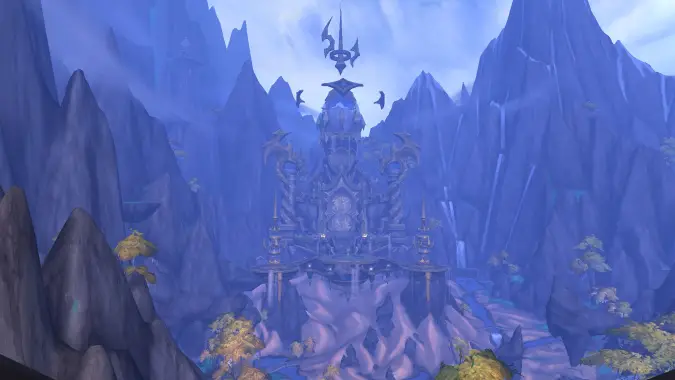 The Storm's Fury event
The Storm's Fury is a new world event that will be accessible through the Temporal Conflux portal in Thaldraszus. While activity-specific details are still scarce, it appears to this is an invasion event — every 5 hours in the Primalist Future subzone, players will be tasked with grouping up to stop the Primalist forces, seal their portals, and prevent their preferred future from happening. Completing this activity rewards a currency called "Essence of the Storm" which is redeemable at certain — though unknown at this time —  vendors.
While it sounds like the items sold by these vendors are tailored to providing help in future Storm's Fury excursions, that may not be their only use.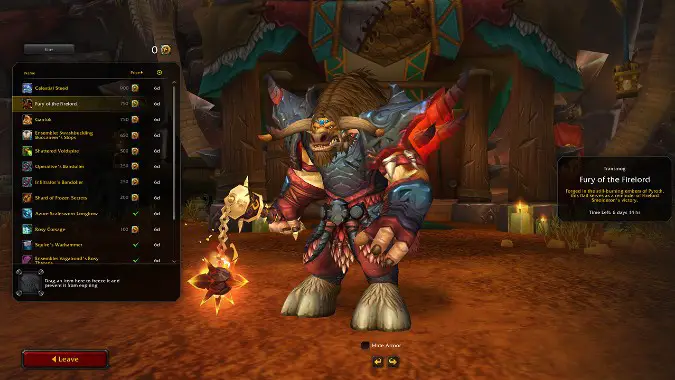 Trading Post rewards
The Trading Post will provide players the opportunity to purchase a variety of cosmetic rewards including transmogs, pets, mounts, and potentially other items, with its inventory rotating on a monthly basis. A new account-wide currency called "Trader's Tender" is used to purchase these items and can be acquired by:
Logging in monthly and interacting with the chest at the Trading Post, rewarding 500 Trader's Tender.
Completing in-game activities in the new Traveler's Log, located within the Adventure Guide, rewarding up to 500 Trader's Tender per month.
The activities themselves will rotate monthly as well, though, it sounds like players should be able to earn Trader's Tender through a variety of methods. A Trading Post will be located at each faction's capital city — the Tawny and Wilder (T&W) Trading Post will be located in the Mage District of Stormwind City and the Zen'shiri Trading Post will be located next to Grommash Hold in Orgrimmar.

Gray and white quality item transmog
It's finally happening — in patch 10.0.5 players will be able to transmog gray (poor) and white (common) items, giving their character a "humbler, civilian-type" look. Humble, simple, whatever you want to call it, this change gives players more customization and self-expression options for their characters appearance, an area Blizzard specifically wants to continue adding and expanding to.
Originally posted January 3, 2023. Updated January 24, 2023.