What are you looking forward to in Dragonflight patch 10.0.5?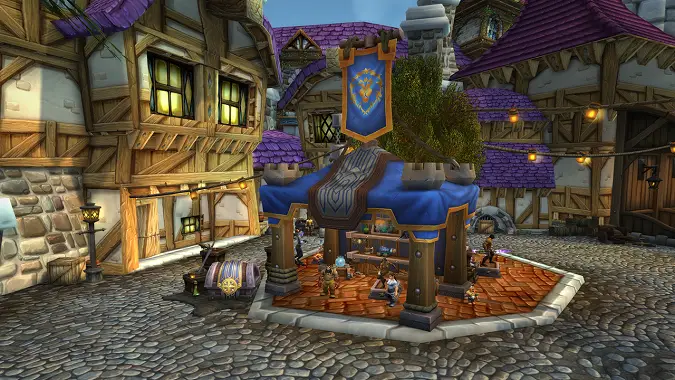 The initial patch of Dragonflight, patch 10.0.5, arrives this week. The first of six patches planned for 2023, 10.0.5 brings with it some quality-of-life improvements and a little extra content for those who have already devoured everything available starting at release. There's a fair amount to be excited about, especially considering the expansion has been out less than two months.
The biggest addition in my opinion is the Trading Post, as it's a contained system designed to reward you with cosmetic items based on playing the game. As someone who is typically subbed 24/7/365 it's an opportunity to grab cool new mounts and transmog just by doing what I always do. While I understand the concern of it turning into a "Battle Pass"-style system, I'm hopeful that at worst it would replace the subscription rather than increase the total I pay each month. Until and if that happens, I'm super excited to be able to wield this flail.
The Trading Post isn't the only exciting news regarding transmog, as patch 10.0.5 finally brings the ability to add white and gray items to our wardrobe. There are a lot of great looks buried by the rarity system that we'll now be able to take advantage of, and I'll finally be able to use the Ancient Pandaren Woodcutter in all its +15 Woodcrafting glory.
We'll also finally be able to utilize the Revival Catalyst to fill out our 4-piece tier gear and/or complete our class sets. Frankly, I feel like it should've come sooner — perhaps two weeks ago — because then it would've been a strong push for progression raiders and Mythic+ dungeon runners. While better late than never, I'm concerned that someone with really poor luck may not be able to build their 4-piece set until almost three months after the arrival of the expansion.
What about you? Are you excited for all the new transmog coming in patch 10.0.5? Are you looking forward to the Storm's Fury event in the Primalist Future? Or are you just biding your time waiting to return to the Forbidden Reach in patch 10.0.7?