When does Hearthstone Battlegrounds Season 4 start?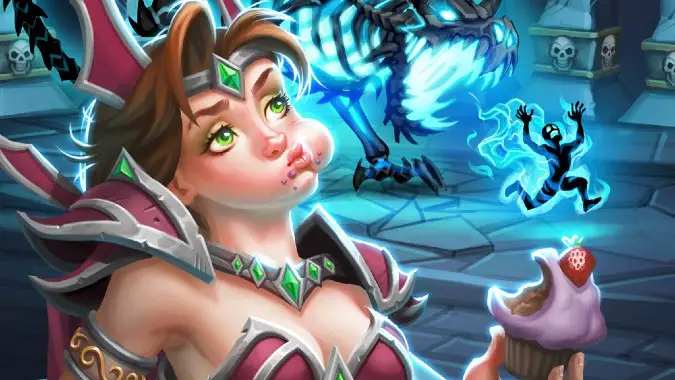 We don't have an official start date for Hearthstone Battlegrounds Season 4 yet, but we speculate it's going to start in May 2023. This date is based on how long previous seasons have lasted, and the pattern laid out by them — it's not confirmed, but it's likely correct.
Hearthstone Battlegrounds Seasons are analogous to expansions for Constructed Hearthstone, lasting for about four months each. They're always released on x.2 patches:
Given this track record, we expect Season 3 will last until May 2023, and that's when Season 4 should start.
With a new Season, we should get a new Battlegrounds Track, filled with cosmetics following a new theme — previous themes have included "The Magic of Azeroth" and "Silvermoon City." The season should also bring a new Season Pass — which, assuming the pricing doesn't change, should be purchasable for either 1500 Runestones if you buy it in-game, or $15 if you get it through the Battle.net shop. Getting the Season Pass is not required to play the season, but it does unlock many extra cosmetics, as well as the ability to choose from four heroes instead of two — which is a distinct gameplay advantage.
More importantly, the new season should really shake things up gameplay-wise. Each new season in Battlegrounds adds or removes important gameplay features: Season 1 removed Buddies and introduced Naga to the game, while Season 2 added Quests and Rewards, a beloved new mechanic. Season 3 removed Quests and Rewards, but added Undead and dual-type minions. We don't know which gameplay features Season 4 will bring, but we're definitely excited for the refresh the game mode is surely going to get.
So, while we don't have a concrete answer to give, our best bet is that Season 4 should arrive in May 2023. Make sure to prepare yourself accordingly, and have fun on the Battlegrounds!