Hearthstone Mercenaries gets its last hurrah with a final game update before going into maintenance mode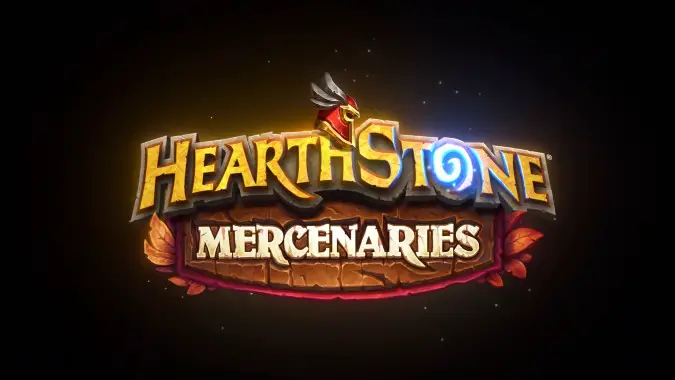 Hearthstone Mercenaries is getting one big final update, and then the game mode will go dormant. Hearthstone patch 25.4 includes a lot of features for Mercenaries, including six new Mercenaries, dual-type Mercenaries, improved Factions (and new Factions), and a new Mythic Boss Rush mode. But this bounty of new content will be the last update for Mercenaries:
After these updates, we will be focusing on making the Hearthstone and Battlegrounds modes the best they can be. At the same time, Mercenaries will continue to get support for bug fixes and periodic balance changes as needed, but no further regular content updates.
While this is a surprise, it isn't exactly a shock. The Hearthstone community is largely split between constructed Hearthstone and Battlegrounds, both of which are considerably more popular than Mercenaries. Though Mercenaries was designed to become the third pillar on a game of many modes, it never quite reached that goal. While the Hearthstone team says "we hope that Mercenaries will be a fun, fulfilling mode for players," it seems likely to fade into obscurity.
Postmortem, it's easy to look back on what Mercenaries was and see problems: the basic gameplay loop of Mercenaries was significantly grindy, and as is common with free-to-play games these days, it seemed designed with "pay to skip the grind" systems in mind. While the game mode was ostensibly free, it would take a considerable amount of effort to succeed at it. Many challenges required specific combinations of Mercenaries to beat, and each Mercenary's abilities had to be leveled with Mercenary Coins, which were unique to each Mercenary. You not only had to buy packs to collect Mercenaries, but also grind for hundreds of these Mercenary-specific coins when base gameplay only rewarded a handful at a time. Or you could spend cash to accelerate the process.
The game had high expectations for how much fun players would have with this grind — and how willing they'd be to pay in order to even reach its endgame. With the game mode essentially shut down, it seems like the Hearthstone team miscalculated its success.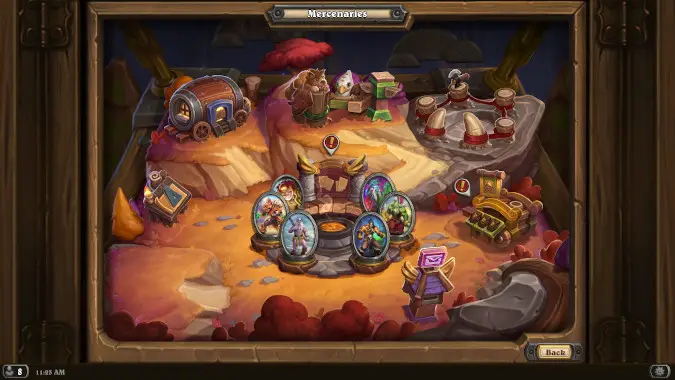 What might replace Mercenaries mode?
In many ways, Mercenaries was the total opposite of Battlegrounds: it was designed with monetization in mind, but never got popular enough to get players to spend money on it. On the other side of the coin, Battlegrounds started as a completely free mode that grew extremely popular and the developers had to find ways to monetize it after the fact. The model that Mercenaries attempted is a trend we've been seeing with other free-to-play games, including Diablo Immortal —  and it's one that hope  the upcoming Warcraft Arclight Rumble (which will also be free-to-play) will avoid. [Ed's note: Arclight Rumble is very fun but also very grindy.]
Looking into the future, we wonder if the Hearthstone team will really focus on just Constructed and Battlegrounds modes — or whether Mercenaries left a vacuum for players who enjoy single-player modes. What, if anything, should replace Mercenaries?
In an interview around the release of the Voyage to the Sunken City expansion, I asked then-Game Director Ben Lee and Executive Producer Nathan Lyons-Smith if the popular Dungeon Run mode could ever make a return — and their response was that there were no plans at the time, but it didn't mean that the mode would never return.
Well… with Mercenaries no longer getting updates, players looking for single-player fun might need a new mode. Perhaps it's time for Dungeon Runs to make their glorious return.
But in the meantime, enjoy the latest Mercenaries, which will be available soon in patch 25.4.