What makes you try out a game mode?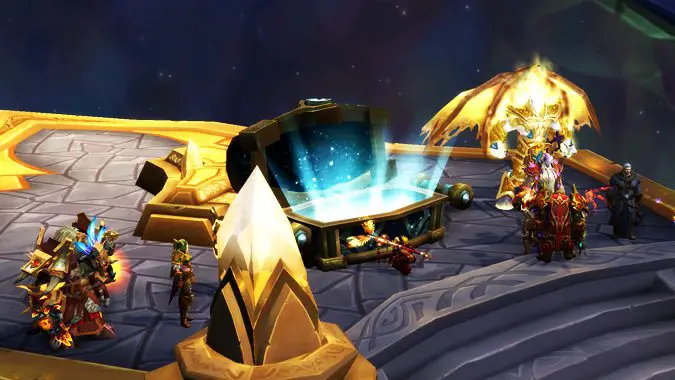 Yesterday I was feeling a little down about LFR but as the Dwarves say "Khaz'goroth doesn't close a forge without opening a keg" so I'm now getting ready to send a toon into Mythic+ dungeons in preparation for Season 2. So while my reasons for switching to Mythic+ is an obvious one (transmog, naturally), it made me start thinking about other game modes I haven't tried yet and what may get me to try them.
At the top of the list since Legion is Rated Battlegrounds. I'm not averse to PVP — I've spent the first few months of Dragonflight doing open world PVP for the "Malicious" title, and have previously done Rated Arenas to middling results — but RBGs have always been something I've shied away from. My failure to do so has resulted in me missing exactly one Legion artifact appearance for Hunters (complete 10 RBGs to unlock a Mage Tower alternate appearance), and while that little lock on the artifact appearance screen bugs me I still haven't committed to getting it done. So what could get me to commit? At this point, I'm thinking it needs to be a really amazing Gladiator mount to force me to PVP for an entire season.
Another activity I've so far opted out of is PVP Pet Battles. It always felt weird that I couldn't prepare for a specific opponent so whatever team I chose would be up to vagaries of RNG matchmaking, or I'd have to stay tuned to the "meta". To be honest I'm probably a lot more comfortable with these ideas after several years of Hearthstone than I was when the feature was released back in Cataclysm, so now it's about finding the energy and time to play around with it. Of course, adding a really cool mount would also likely get me working on it (hint, hint).
How about you? What games modes (doesn't have to just be in World of Warcraft) have you avoided, and what could get you to try them? And are there any game modes you've recently tried out, and what got you to try them?