WoW
Mar 27, 2023 2:00 pm CT
How to unlock the Heroic Tier appearance with the new upgrade tokens in Dragonflight patch 10.0.7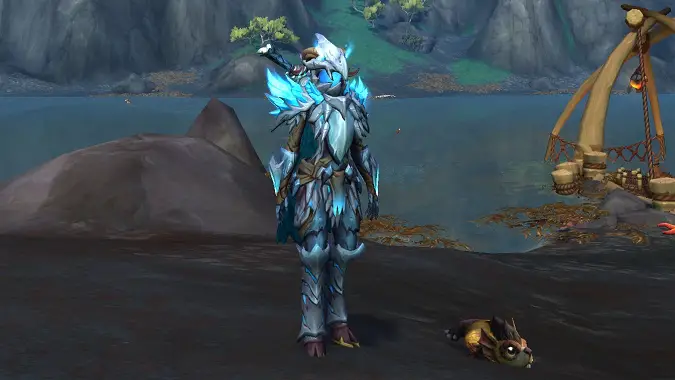 Dragonflight patch 10.0.7 with its return to the Forbidden Reach added two new types of tokens to help characters upgrade their gear. The first type are designated as Primalist, and they are Bind on Account tokens that reward you with ilvl 385 or 389 (for the jewelry slots) gear that match the appearance of the pieces earned via Elemental Overflow and Storm Sigils. The second token is Untapped Forbidden Knowledge, a soulbound item — sadly you can't send it to alts — that upgrades Primalist gear or Storm Sigil gear to ilvl 395 (ilvl 398 for the jewelry slots). While the Untapped gear already has a brand new color of the Storm Sigil gear to appeal to transmog collectors, there's a second set of appearances that can be unlocked as well: the Heroic Tier raid appearance.
The key to unlocking the Heroic Tier appearance is our old friend the Revival Catalyst. When you convert the ilvl 395 Untapped gear via the Revival Catalyst to Tier gear, the appearance is the Heroic Tier not the Normal Tier. As a result, characters that haven't set foot in Heroic Vault of the Incarnates or aren't pushing double-digit Mythic Plus keys can still acquire the transmog via rare farming in the Forbidden Reach.
If you haven't upgraded gear before, there are two NPCs you can visit to assist with the upgrade: Corxian, located in the Gladiator's Refuge in Valdrakken, and the new NPC Researcher Baneflare found in the Morqut hub of the Forbidden Reach.
There's an additional quirk of the upgrade process — if you've already converted Storm Sigil or Primalist gear to Tier via the Revival Catalyst, using the Untapped Forbidden Knowledge upgrade token on it will directly unlock the Heroic Tier appearance; you don't need to visit the Revival Catalyst twice. However, doing so will not unlock the new Storm Sigil tint for that slot. You also should be sure the gear you wish to upgrade is eligible to do so, as the Untapped token will only work on the two types of gear and can't be used on World PVP gear. If you've already converted a gear piece to Tier and aren't sure if it can be upgraded to ilvl 395, the item description will indicate "Upgrade Level 2/3" if it's a valid target.