The Diablo 4 beta Server Slam event is now live!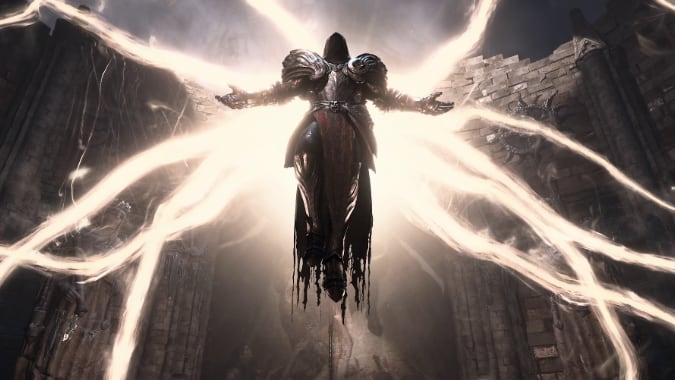 Update: The Diablo 4 beta is now over, but we'll all get to play when the game launches on June 6!
We're getting close to Diablo 4's release date, and the game went through a round of beta testing in March — but now we're gearing up for another round of Diablo 4 beta testing. The next Diablo 4 beta test is from May 12 – 14, starting at 12pm pacific on Friday and lasting until 12pm pacific on Sunday.
The devs refer to this short beta as a "Server Slam," and it's intended to be a stress test. That means if you have a chance, you should make the time to log in so Blizzard can see how the servers hold up under a crush of players. I thought the previous beta gave the game a good stress test, with long login queues and server stability issues, such as characters "rubber-banding" and not being able to leave an area — if they could log in and stay logged in at all. But the goal with this test is to push the servers to their limits so the devs can make sure we have a good launch day.
This beta is very similar to the first: you'll be able to play all classes and go through Act 1 and explore the Frozen Peaks zone. But there are a couple of big changes during this testing period: you'll only be able to level to 20 and Ashava, the world boss, will spawn every three hours throughout the weekend.
Here's what you should know to play the Diablo 4 beta now that it's live.
How to download the Diablo 4 beta client
You can download the Diablo 4 beta client now. The client is available on PC, PlayStation, or Xbox — and console players won't need a subscription to PlayStation Plus or Xbox Live Gold subscription to play during the beta.
If you haven't downloaded the Diablo 4 beta (or deleted your client after the beta finished), you'll need to download it again. PC players can download the beta from their Battle.net client, while PlayStation and Xbox players should search for "Diablo 4 Server Slam" their relevant stores. If you only see Diablo 4 for pre-purchase, look for a dropdown to select the beta client to download. Downloading the beta was around 80gb on PC and current generation consoles, but only 40gb if you skipped high-res textures on PC or played on a last generation console.
If you downloaded the beta client during the previous beta, you'll just have to patch it. On May 10, you should see an update available for the game — it's about 30gb, so leave yourself plenty of time to download before the beta launches on Friday.
If you play on PC with an NVIDIA card, be sure to download the latest drivers as well, as some issues were reported during the initial beta.
What's in the Diablo 4 Server Slam beta?
There's a lot of content to enjoy during beta: you can play through the prologue and the entirety of Act 1, up to level 20. Even though that's a long way from the max level of 100, it's enough to give you a good feel for gameplay. Unfortunately, that means you won't get a chance to explore any late-game systems — Paragon, for example, only unlocks at level 50. You'll be able to play on any class you like, so you'll be able to see all the classes in action. That's a lot of content to play through in a weekend!
The Diablo 4 beta test will be available on Windows, PlayStation 4, PlayStation 5, Xbox Series S|X, and Xbox One, so you'll be able to check it out on your platform of choice. There's no beta sign-up: everyone will be able to jump in and play during the Server Slam beta weekend.
But there's bad news for people who played during the initial beta weekends: your game progress will not be carried over, likely because the level cap is lower than it was during the original beta. As someone who had three characters at level 25, this is a bit of a bummer — but I'll be able to test out classes I didn't play.
None of this progress will carry forward to Diablo 4's launch: when the game goes live on June 6, you'll be starting fresh just like everyone else.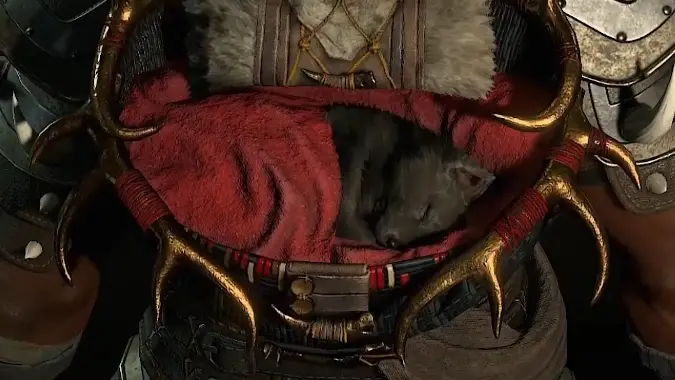 Rewards for playing the Diablo 4 beta
However, beta testers can earn a few unique cosmetic rewards that will be available in the live game. Here are the rewards you can earn during the beta
Initial Casualty title for reaching Kyovashad, which only requires completing the game's prologue
Early Voyager title for reaching level 20
Wolf pack cosmetic (above) for reaching level 20
Cry of Ashava Mount Trophy for defeating Ashava at level 20
The first three rewards were available during the previous beta weekends, and if you earned them you won't have to earn them again. However, the Cry of Ashava Mount Trophy, which lets you carry one of Ashava's horns around on your mount to show off your achievements, is brand new. With Ashava spawning much more frequently during the Server Slam, you should have plenty of chances to get this.
If you haven't pre-ordered the game yet, you still have plenty of time to pick the game up so you can jump into early access the minute it goes live. Diablo 4 is available in three editions, ranging from $70 to $100 depending on the extra perks you want.
We'll see you in Sanctuary soon!
Originally published October 13, 2019; updated May 11, 2023