BlizzCon 2023 returns to the Anaheim Convention Center this November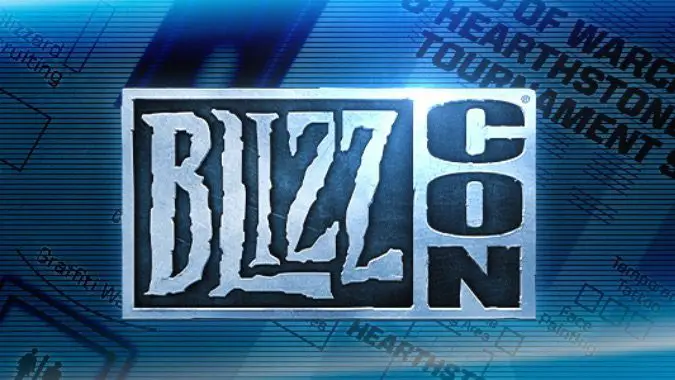 BlizzCon will be running from November 3 – 4, 2023 at the Anaheim Convention Center. This is the first in-person BlizzCon we've seen since 2019 — though online events have filled the gap — and there's a lot of hype about having another big in-person event. (Heck, we were just talking about it on the podcast this week.)
Our players are at the heart of what makes BlizzCon great–a place where games are the common ground for connection and friendship. Whether you're coming to hang out with friends you only ever get to see online, celebrating epic moments in the games we love, exploring what's on offer in the convention center halls, or eager to learn what's next for our universes, BlizzCon is being created for you. It's the community that has always made this event so special, and we can't wait to see you all again.
But while we have the dates, we don't really have any details on this BlizzCon. When Blizzard canceled its last BlizzConline in 2022, they said they wanted to rethink what BlizzCon was:
…we would also like to take the time to reimagine what a BlizzCon event of the future could look like. The first BlizzCon was held 16 years ago, and so much has changed in the time since—most notably, the multiple ways in which players and communities can come together and feel like they are a part of something bigger. Whatever the event looks like in the future, we also need to ensure that it feels as safe, welcoming, and inclusive as possible. We're committed to continual communication with our players, and we see BlizzCon playing a big role in that going forward. We're excited about what we'll do with the event when we revisit it in the future.
But all we have right now is a date. There's no word on how this BlizzCon will be different from the last, or what Blizzard will do to ensure a "safe, welcoming, and inclusive" environment when Blizzard itself has been part of the problem in the past, with BlizzCon specifically coming up in sexual harassment allegations against the company. The dates, the location, the preview — so far this looks like BlizzCon as usual.
However, we know more details are coming soon, which will hopefully include more about how this year's convention will be formatted. I'm definitely looking forward to see what Blizzard has come up with for the convention after a few years without one.
There's no ticketing information yet, but tickets for BlizzCon 2019 cost $229 each, and they were in short supply. If you want to attend, be ready to jump on those tickets as soon as they're available. You can book hotel rooms now — BlizzCon has a block of hotels that you can book — but be sure your reservations are refundable, just in case you can't get tickets. I'd recommend holding off on booking airfare — which usually isn't refundable — until you're sure you can get in the doors.
We'll have more information here as it becomes available. Hopefully we'll know more about the event soon!