How do you feel about Battle Passes in games? Which games (if any) do them right?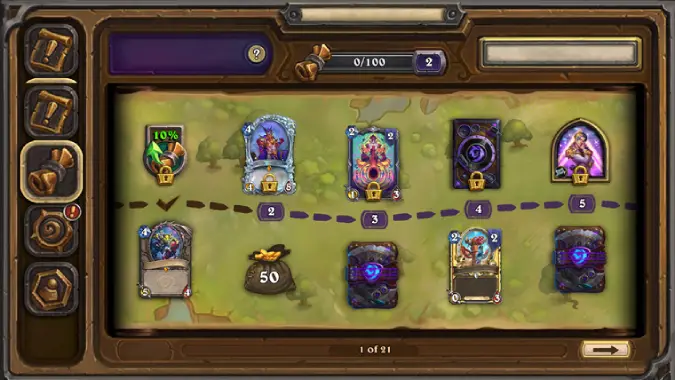 While the concept of Battle Passes may have originated in DOTA 2 and spread like wildfire among mobile gacha games, it's no secret that Blizzard seemingly loves the idea of them for their own games as well. Overwatch 2 has a Battle Pass, Hearthstone has multiple Battle Passes, Diablo Immortal has a Battle Pass, World of Warcraft has its own Battle Pass-lite now in the form of the Traveler's Log to earn Trader's Tender, and we even learned from the May 2023 Diablo 4 Developer Update live stream that Diablo 4 is going to have a Battle Pass, albeit one that lasts a whole season.
If you've never encountered a Battle Pass before in any game, the gist of it — and why game developers seemingly love them — is that they simultaneously function as a game engagement mechanic and, sometimes, a moneymaker. The gist of it is that a Battle Pass has various levels that you will up by completing tasks in the game, sometimes just as simple as playing the game normally, although usually with a focus on some kind of seasonal content. As you complete levels of the pass, you earn rewards — often seasonal cosmetics, additional currency, and so on.
Some games' Battle Passes — in fact, most — will also offer a "premium" tier that offers additional rewards for leveling up, or that allow you to trade money for time and just directly pay to move up levels in the Battle Pass. More players play the game, especially the content you want to point them at, and some players pay for the game — it's easy to see why game companies love battle passes.
But to some players, Battle Passes can cause them to feel negatively about a game. The most common negative feeling is FOMO, or fear of missing out — in many games, the items offered on a Battle Pass are only offered on that Battle Pass, and if you can't or don't play a game during the duration of that Battle Pass, then too bad. Or, in a slightly more predatory fashion, they may be offered — but only on a cash shop, so if you missed out on it, you have to fork over some real world cash if you really want it.
That's not a great feeling, either. Blizzard seems to be experimenting with the reverse of this with the most recent Guardian of Tirisfal cosmetic pack in WoW; you can buy it now for $8, or you can wait until later and buy it with Trader's Tender — but does this really alleviate FOMO?
Either way, Battle Passes aren't going to disappear overnight. What are your thoughts on them, whether in Blizzard's games or just in games in general? Benign engagement-maker, predatory cosmetic peddling system, or something in between?