The official trailer for Ahsoka drops, the latest on Star Wars: Outlaws, plus all of the Star Wars shows and games coming in 2023 and 2024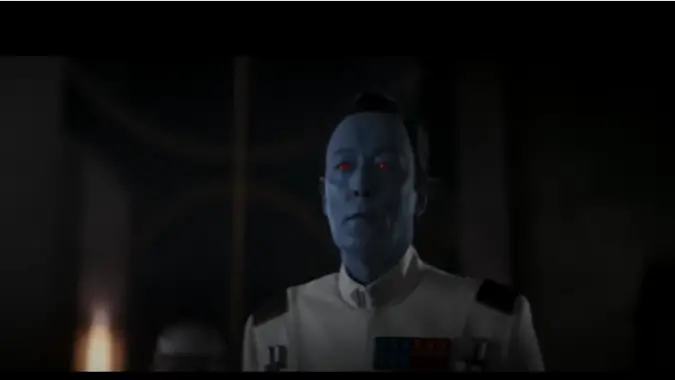 Star Wars may have started a long time ago in a galaxy far, far away, but there are a lot of new games and TV shows coming to this fan-favorite franchise. But the latest Star Wars excitement is definitely about Star Wars: Outlaws, a single-player open-world game set between The Empire Strikes Back and Return of the Jedi. If you ever wanted to play the roll of the roguish scoundrel (Han Solo, anybody?), this is the game for you. It isn't due out until 2024, but we have 10 minutes of gameplay footage to enjoy while we wait — check it out below.
But you won't have to wait until next year for new Star Wars: the Ahsoka TV series premieres on Disney+ this August. This is the series I've been most excited about since it was first announced. The Skeleton Crew series is also scheduled for 2023, though we don't yet have a release date.
If you're a Star Wars fan — whether you have a casual interest or you're the franchise's biggest fan — it can be tough to keep up with the constant stream of new Star Wars content. There's enough Star Wars goodness throughout 2023 and 2024 to fill the cargo hold on the Millennium Falcon. So if you're struggling to figure out what's coming next in Star Wars, here's a rundown of the biggest things coming to Star Wars in 2023 and beyond.
Star Wars: Outlaws
Release date: 2024
Platforms: Xbox X/S, PlayStation 5, PC
Developer: Ubisoft's Massive Entertainment in collaboration with Lucasfilm Games
We finally have  title for the open-world Star Wars game Ubisoft has been teasing. It's called Star Wars: Outlaws and it's currently scheduled for a 2024 release. Set in the Age of Rebellion (between the events of The Empire Strikes Back and Return of the Jedi)  the story will focus on the franchise's third faction: the underworld and its powerful syndicates like Crimson Dawn, Black Sun, the Crymorah Syndicate, the Hutt Clan, and the Pyke Syndicate. You may remember the Pykes from their role in The Clones Wars or The Book of Boba Fett series on Disney+.
In the game, we'll step into the role of a young scoundrel, Kay Vess, and her alien companion Nix. Given the focus on the underworld and the timeframe, it seems there would be ample opportunities for the story to crossover with events covered in the canon War of the Bounty Hunters comic run from 2021.
We saw about 10 minutes of gameplay footage at Ubisoft Forward, opening with our hero Kay attempting to acquire some valuable contraband from the Pykes. Kay uses stealth and the aid of her adorable alien companion Nix to navigate the Pykes' base. Nix looks to fill a similar role to BD-1 did in Fallen Order and Survivor: a helper who extends Kay's abilities. The sequence felt like something from Uncharted or The Last of Us. Of course, when things inevitably go sideways, Kay demonstrates she knows how to handle a blaster.
We see a seamless transition to a speeder and then both land-based and space-based aerial combat. Space isn't just some place you'll go to fight some TIE Fighters and to get from one planet to the other. It will also be explorable and filled with secrets and rewards to find. As a fan of the Aftermath books, I was excited to see Akiva will be a location we visit.
The demo showed a brief example of the reputation system which is supposedly going to be a big part of the game. After her big heist, Kay delivers the contraband to her buyer at a cantina, as all good smugglers do — but this buyer was joined by an unexpected Imperial who presents Kay with a choice. At this point, we see something akin to a BioWare dialog choice. In the demo, Kay opts to not work with the Imperial which earns her "wanted" status that had some online calling the game Grand Theft Star Wars. As you might imagine, blasting TIE fighters reduces your reputation with the Empire and raises your wanted level.
The footage also introduced ND-5, Kay's droid companion. Fans of the Clone Wars, or maybe just the Star Wars Battlefront 2 game will recognize ND-5 as a BX-series droid commando. He seems more K-2SO than C-3PO.
The game looks absolutely magnificent. My favorite part is the developers are calling this a single-player action adventure game. These days, I have a strong preference for single-player games where I can play at my own pace and not have to worry about a meta. Outlaws looks like the kind of game I'll be upgrading my video card to play, if not my entire gaming rig. Only the recent history of long-delay and then cancelled Star Wars games puts any damper on my enthusiasm. Regardless, I still want a Nix plushie for Christmas.
Release Date: August 2023
Where to watch: Disney+
When people ask me which show I'm most excited for, my answer is always Ahsoka!!! Spoilers for the official trailer in my commentary. Please watch the official trailer before you read further!
Today, we got the official trailer and have an even better idea of what this show will entail. The trailer opens with the two new dark side users, Shin, a young woman,  and Baylan, an older man with grey beard. They also appear to be on the hunt for Thrawn.
Ahsoka repeats the words to describe Thrawn that set the Internet on fire when the teaser trailer released, "heir to the Empire." Heir to the Empire, released in 1991, is the name of the first book in the Legends Thrawn trilogy written by Timothy Zahn, who would go on to write the canon Thrawn trilogy years later.
We see more of Hera Syndulla (Mary Elizabeth Whitsted). She is trying to convince Mon Mothma and the New Republic of the danger Thrawn represents. She apparently gets rebuffed because the rest of the trailer shows her going to recruit Ahsoka and Sabine Wren (Natasha Liu Bordizzo). We get the jaw dropping reveal that Ahsoka was training Sabine to be a Jedi and a brief glimpse of a fight between Sabine and Shin.
We see more of the holo of Ezra Bridger with dialog taking directly from the final season of Rebels. If you haven't watched Rebels, I strongly recommend you do that before Ahsoka releases. While the teaser gave us just a glimpse of Grand Admiral Thrawn from the back, this trailer we see him fully.
The trailer ends with Ahsoka fighting an Inquisitor doing the fully spinning blade move. Imperial Magistrate Morgan Elsbeth, from whom we saw Ahsoka demand Thrawn's location from in The Mandalorian Chapter 13, looks older so I wonder where this is in the timeline. How close to the destruction of Hosian Prime are we in the time line?
All in all, just super excited for this story. I can't wait to watch Rebels season 5: The Search for Ezra… I mean Ahsoka.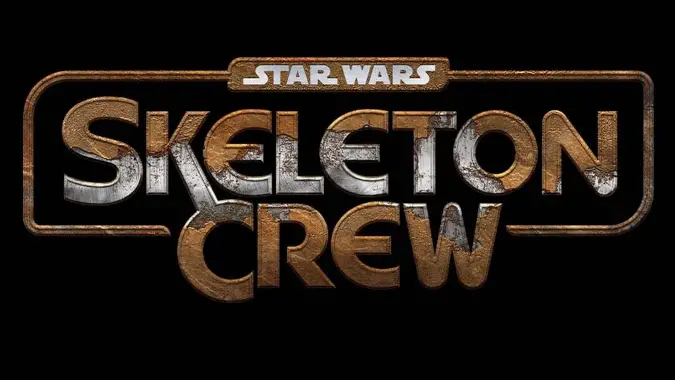 Star Wars: Skeleton Crew
Release date: 2023
Where to watch: Disney+
This will be coming-of-age story following a group of ten-years-old kids, who get lost and have to find their way home. Favreau and Filoni said the show was about kids, but not for kids. Jude Law is billed as the star, which seems odd as he's significantly older than ten.
The Bad Batch season 3
Release date: 2024
Where to watch: Disney+
Lucasfilm confirmed they renewed the Bad Batch for season 3, though that good news was immediately tempered by the announcement that season 3 will the final season. Attendees at Star Wars celebration saw an exclusive trailer, and the buzz online started immediately because we're going to see more of Palpatine. There was even a shot of him at Mount Tantiss. We see Omega and Crosshair in a cell together and even get a brief glance at Wolfe and Fennec Shand.
If you need to catch up, you can season 1 and season 2 on Disney+.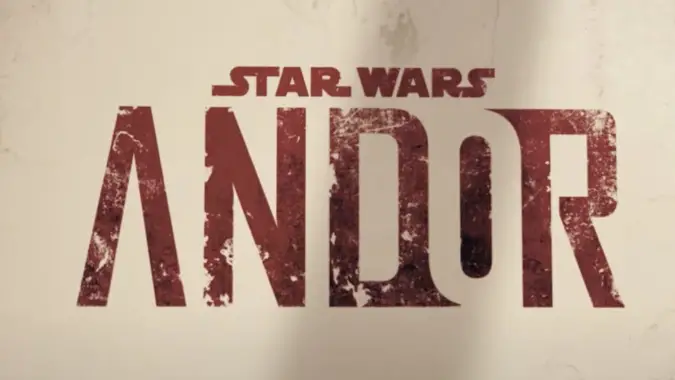 Andor season 2
Release date: 2024 (likely August)
Where to watch: Disney+
Andor was one of my absolute favorite Disney+ series. I loved its emphasis on the more street level characters of the Star Wars universe. We've known season 2 was coming, and filming should wrap up this summer, and attendees at Star Wars Celebration saw some exclusive footage of season 2. Much like the first Andor teaser, many shots show characters from the back walking away from camera. In addition to Andor, we see Mon Mothma, Vel Sartha, Cinta Kaz, Luthen Rael, Bix, Syril Karn, Major Partagaz, and others. There was no sign of B2-EMO. Where is B2? Is he safe? Is he alright?
We also see Saw Gerrera, who I am still very cross at for [redacted for spoilers]. There's a brief shot of protest and I wonder if that is finally the Gorman Massacre many anticipated seeing in season 1. The final shot shows Andor dressed up like he could blend into one of Mon Mothma's parties which gave me strong James Bond vibes.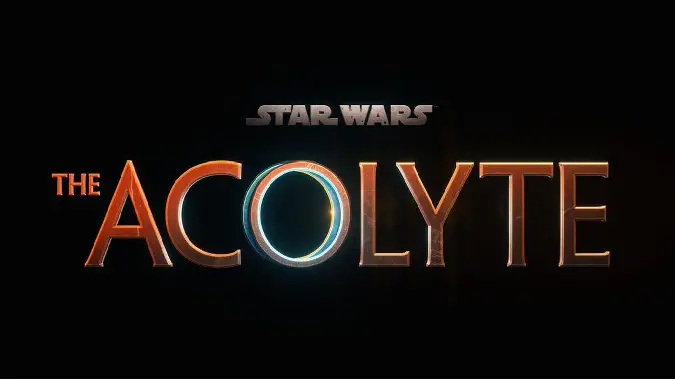 Star Wars: The Acolyte
Release date: 2024
Where to watch: Disney+
Set in the High Republic, one hundred years before The Phantom Menace, this show will be one of the first forays outside the timeline of the Skywalker Saga. The first trailer, shown exclusively to attendees at Star Wars Celebration 2023, showed a great deal of martial arts and lightsaber action.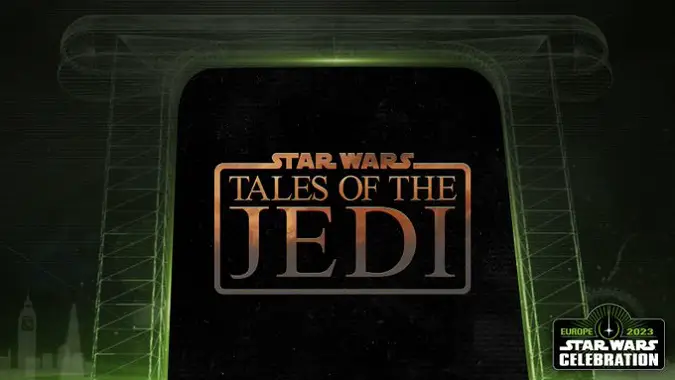 Tales of the Jedi season 2
Release date: 2024
Where to watch: Disney+
Dave Filoni himself announced a second season for Tales of the Jedi. Season 1 of the these Clone Wars-style animated shorts fleshed out the backstory for Count Dooku and Ahsoka. Who would you like to the series focus on for season 2?
When is The Mandalorian Season 4?
Release date: TBD
Where to watch: Disney+
The Mandalorian season 4 will start filming in October 2023!
New movies announced at Star Wars Celebration 2023
We haven't had a new feature film in the Star Wars universe since Rise of Skywalker in 2019, but there are a lot of movies in the works:
Dave Filoni's Mandoverse movie: Dave Filoni will helm a movie that will unite and resolve the various storylines over the next couple of years from The Mandalorian, The Book of Boba Fett, Ahsoka, and perhaps even Skeleton Crew. This sounds like a Marvel-esque crossover event with Thrawn as the "big bad." This will be a must-see event.

Various online reports state the title for Filoni's movie will be "Heir to the Empire." This is the title of the popular Thrawn series from the Legends continuity and has sent the fan base into all kinds of speculation.

Sharmeen Obaid-Chinoy's Sequel era film: Set 15 years after the events of Rise of Skywalker, Rey (Daisy Ridley) is rebuilding the Jedi Order, but what threat will these new Jedi be facing? Perhaps one of the instructors at the new Jedi Academy is Grogu, everyone's favorite little Jedi? He would be 91 years old at the time this movie is set. We know from the High Republic novels that Jedi Master Yoda was teaching students when he was around 100 years old, so it's not out of the question.
Dawn of the Jedi: James Mangold's Jedi origin story film, described by the director as "a biblical epic," will show the first Jedi to ever wield the Force.
Star Wars projects further into the future
Difficult to see, the future is… We've hit the highlights — particularly shows and games that are coming soon — but there are many, many more shows shows, movies, and video games than we have space to cover. Some are still in development and some may never see the light of day, but all of them sound interesting.
Hopefully, we'll hear more about these titles soon:
Lando TV series: 

This show will star Danny Glover's version of the character last seen in Solo: a Star Wars Story.
Confirmed to still be in the works as of Star Wars Celebration 2023.

Rogue Squadron:
Taika Waititi's Star Wars movie:

The man who brought you Thor: Ragnorok and Thor: Love and Thunder makes a Star Wars movie.
In an interview with Variety, Kennedy confirmed that Taika Waititi's Star Wars film is still in development

"Taika is still working away… He's writing the script himself. He doesn't really want to bring others into that process and I don't blame him. He has a very, very unique voice. So we want to protect that and that's what he's doing. But we're going to make that one day." – Kathleen Kennedy

Rian Johnson's Star Wars trilogy

In the same interview, Kennedy also confirmed that Rian Johnson's Star Wars trilogy is not in active development, but left the door open to doing something in the future if Johnson decides he wants to take on a project of that magnitude.

Hunters video game:

This looks like Overwatch in the Star Wars universe. Here's a teaser trailer and a gameplay trailer.
Delayed until later in 2023 or possibly 2024, though as of March 2023 it was reportedly still in development.

Knights of the Old Republic remake (PS5, PC):

This is arguably one of the best games ever made, and it's getting a remake for modern hardware.
Though the game has been delayed indefinitely, it's supposedly still in the works — we just don't know when it will come out.
On May 24th, 2023, Stephen Totilo who covers video games for Axios reported that during a call with investors, Embracer CEO Lars Wingefors had 'no comment' when asked by investors about the status of the Star Wars Knights of the Old Republic Remake.

Eclipse video game:

A branching action-adventure game set in the High Republic era from developer Quantum Dream
What upcoming shows, movies, or games are you most excited abut? Let us know in the comments.
Originally published June 2, 2022. Last updated June 13, 2023.