When is the Warcraft Rumble release date? Blizzard's latest mobile game has a new name, but still no release date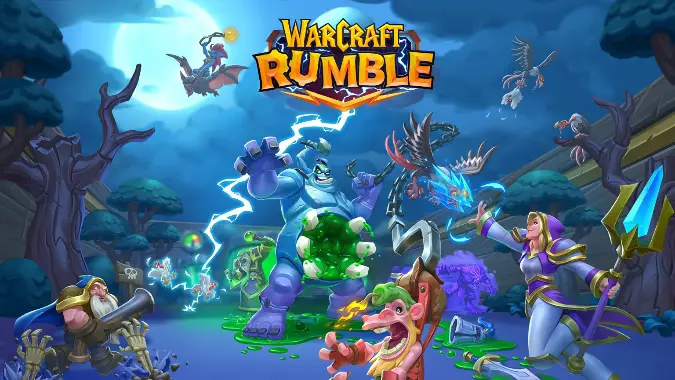 Though the news for Warcraft Rumble has been light, the newest mobile game from Blizzard is still happening. The game already felt quite polished in early beta testing, but it's languished in closed beta for over a year now with little news on the game's release date. Now, Warcraft Arclight Rumble has been renamed simply to Warcraft Rumble and very little else has changed. You can pre-register for the app on the Google Play Store, but you've been able to do that for a while now. Pre-purchases on the Apple App Store aren't available yet, but you can also register to get release announcements on the official Warcraft Rumble website.
We're also seeing new rounds of testing: beta testing in the United States has closed, but testing is still happening regionally in Australia, Canada, Denmark, Finland, and Sweden, with a new round of testing just kicking off in the Philippines. There's no word yet on how long those tests will last or if additional testing rounds will be done in the US.
It's good to see any news on Warcraft Rumble, but this doesn't exactly give us new clues on the release date. The game can obviously release when it's ready, but my prediction is that Warcraft Rumble will release on November 7, 2023, shortly after BlizzCon 2023 concludes.
There are a couple reasons to believe the launch will occur later this year. As previously mentioned, the game itself is in a much more playable state than typical for a closed beta so there's no expectation of a four-year span from announcement to release like Diablo Immortal. It's arguable that the game should be released already: the interval between DI's closed beta and release was eight months — a length of time already exceeded by the Warcraft Rumble beta. While the Microsoft acquisition was known when the announcement was made it may be a factor in the lack of a release. Ditto the arrival of DI last year; honestly, it would be managerial malpractice to not consider the launch of your previous mobile-only offering in your planning.
The phrase "mobile-only" may also no longer be true and it wouldn't surprise me if Arclight is converted into a desktop format like Hearthstone and Diablo Immortal. While a PC option is not guaranteed, I tend to think players would prefer to have the option rather than be forced to play it only on mobile. If the decision was made to add one that would increase the development time and would explain why it hasn't been released yet.
The final consideration for the release date is Blizzard's schedule for the year ahead. After Diablo 4 came out in June, there's little else happening in 2023. Sure, World of Warcraft will still be releasing patches and Hearthstone will be releasing expansions but the fall and early winter may be quiet. The return of BlizzCon after a four year hiatus is going to be very "loud" from a marketing standpoint, and having an imminent launch for Rumble allows the team to go all-in and get the hype going. It won't be the biggest news at BlizzCon most likely (next WoW expansion?) but it's something that could get a lot of screen time. Launching it the Tuesday after BlizzCon ends would keep that momentum going.
Originally published May 3, 2022; updated August 8, 2023