WRUP: It's a long weekend and Team Blizzard Watch is fielding the stars and Balduring the gates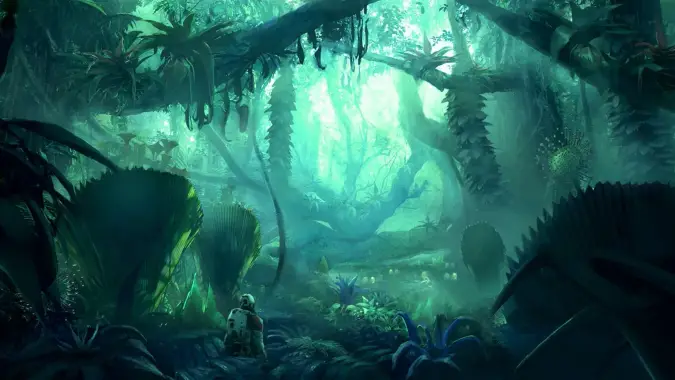 Hello and happy Friday, Watchers! It's a long weekend for many of us here in the States, which means even more time for gaming! And, hoo boy, what a weekend for gaming it is.
But I'm getting ahead of myself. This is WRUP — What aRe yoU Playing? — where we writers take a moment to just celebrate the fun stuff we have going on in the days ahead. And as I mentioned, there's quite a bit of gaming to be done this weekend! So without further ado, let's dive in. Yours truly leads us off this week.
Baldur's Gate 3
WoW
D&D planning
Armored Core
The console pre-release of Baldur's Gate 3 is finally upon us, and that means I can enjoy the game everyone's been raving about for weeks! I'm very excited because I basically know nothing about it except that it's a lot like D&D. That's really all I need to know — everything else I've heard just adds to the hype.
I also caved and got Armored Core 6 because I can't avoid FromSoftware titles… but frankly, I think it'll be a slower burn than the others, purely because of how many other games to play and things to do there are in life right now.
When it's not either of those, it'll be either WoW (pushing more M+) or D&D planning (perpetually behind because there is no actual finish line).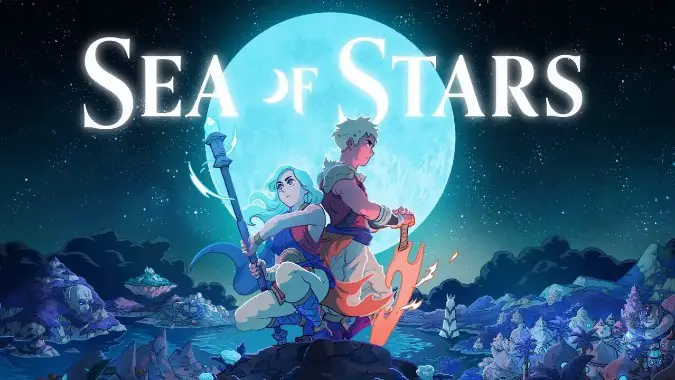 Sea of Stars
The Cosmic Wheel Sisterhood
Vampire Survivors
Sea of Stars has just come out, to amazing reviews. I've been eagerly anticipating it since I played the demo. It's a love letter to classic RPGs from the 16-bit era, heavily inspired by Chrono Trigger (and even featuring some music by the main Chrono Trigger composer, Yasunori Mitsuda). I'm really excited to finally try it, and if it's as good as the demo was, I'll be pretty dang satisfied.
I'm still working on The Cosmic Wheel Sisterhood, but my progress has been slowed down by the fact that I recently picked up Vampire Survivors. That game is like crack. It's almost impossible to put it down, and whenever I turn on my Switch, I almost invariably want to "play a quick game," which then turns into four or five games.
It is time to give Baldur's Gate 3 a break as Bethesda's long-awaited Starfield comes out on September 6 but the early access is on August 31. That means by the time you are reading this, I am already designing and flying my spaceship around the galaxy.
The Cosmic Wheel Sisterhood
Severed
Diablo 4?
On my way to the beach a week or two ago I started, and mostly finished, a playthrough of The Cosmic Wheel Sisterhood, only stopping for a low battery, and I finished it the night we arrived because I had to see what happened. I followed it up with a second playthrough because I needed things to go differently. I have thoughts about that game but I'll refrain from them so as to not spoil my other namesake, I think.
After a week of relaxing and reading I've picked up a game from my backlog essentially at random — DrinkBox's Severed, which people might have missed entirely due to the platforms it came out on: it started as a Vita exclusive, then went to the 3DS eShop when the Vita was declared dead, is on mobile phones, and is now available on the Switch in the weirdest of all control configurations: handheld only, touchscreen only. Still, it's worth it just to experience this weird, moody, gruesome RPG-lite adventure game about one woman's quest for either rescue or revenge. Highly recommend, and it's usually inexpensive (and, as a bonus to those of us with busy workaday lives, it's short).
Might also dip my toe back into Diablo 4 this weekend. I haven't been avoiding it for any particular reason other than being busy and being out of town immediately afterwards, but bonus experience is bonus experience, y'know?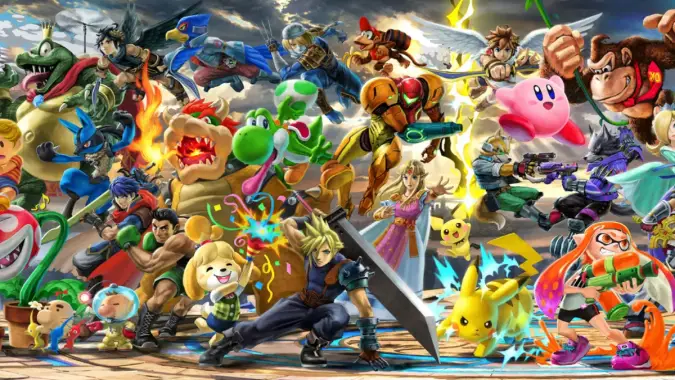 Idalia cleanup
Street Fighter II (Nintendo Online) / Smash
SNAP
HSBG
We'll be spending this weekend cleaning up from Hurricane Idalia. We got really lucky. The worst weather hit about 20 miles to the north and west of us. It put us on the weaker side of the storm where we saw little impact outside of all the limbs scattered all over the yard.
Nintendo Online added Street Fight II to its collection. I've been having a ball showing my twelve-year-old the ropes. The moves are an order of magnitude harder to pull off with the Joy-Con than they were with the arcade controllers. This is the closest I've come to wanting to buy a pro style controller for the Switch. After we go a few rounds in Street Fighter, he likes to switch over to Super Smash Bros where his skills have far surpassed this old gamer.
SNAP and HSBG continue to dominate my game time. I've gotten heavily into Conquest mode after initially dismissing the mode. While it does work counter to some of the things that make SNAP awesome (the games tend to be longer), it does allow me to play without risking my Rank. Since SNAP uses your current Rank and not your max Rank, there's a strong incentive to stop playing the ladder if you're in danger of dropping down a tier.
Diablo 4 (bonus XP weekend)
Glance towards my Steam library
Treat-yo-self day
I've finally hit a level where I can do solo Nightmare dungeons, so will be trying to push through some levelling and the season journey track. I have been intermittently streaming solving puzzle games, I haven't done any content for a while so might look to post something if I feel like I have brain space to do so.
Saturday a couple of girl friends and I are heading off to a nearby hot springs to have a relax day as life has been stupidly full on for all of us lately. We're packing a picnic, so I'm baking scones on Friday evening to take with us.
It's also Father's Day here on Sunday – so I will be calling my dad, I need to find time to get down there at some point in the near future.
WoW
Deciding what to read…
Birthday shenanigans for an old, old friend.
With patch 10.1.7 about to launch, I'll resub to WoW for a month or two to catch up a bit on current content. Plus, I realize there are many places that I haven't taken my alt shaman to yet in order to see all that's to be seen with Far Sight. Reckon that I need to scope out the Battle for Mount Hyjal for, um, instance.
My Twitter (fight me, Expressed Gland stans!) feed is replete with a lot of comic book cover art that makes me lonesome for my second-hand experiences of Silver Age superhero comics in my youth. I'm thinking of cracking open my archives to look for issues of the DC Blue Ribbon Digest, which were these small yet mighty 100-page compendiums of comic book goodness from the past. If I don't stop, this will turn into a full-on essay, but there is a lot of worth yet to be mined from the years that Batman could go to Mars, fight gigantic Moon Apes, almost get kissed by an amorous Martian maiden, and then get back for lunch at Wayne Manor within 10 pages.
Or, I could revisit some of the 1st edition AD&D books like the original DMG and the Fiend Folio, which still carry a lot of weight when it comes to secret geek lore and richness of imagination.
And, finally, happily my circle of friends will be gathering to celebrate one of us. Might have to pull out some of my more portable party games like Happy Salmon or Spaceteam for it.
That's us for this weekend! May your travels be adventurous, thrilling, and full of as little virtual death as possible. And if you have a moment, why not tell us: What aRe yoU Playing?