WRUP: Team Blizzard Watch says goodbye to September with a weekend of gaming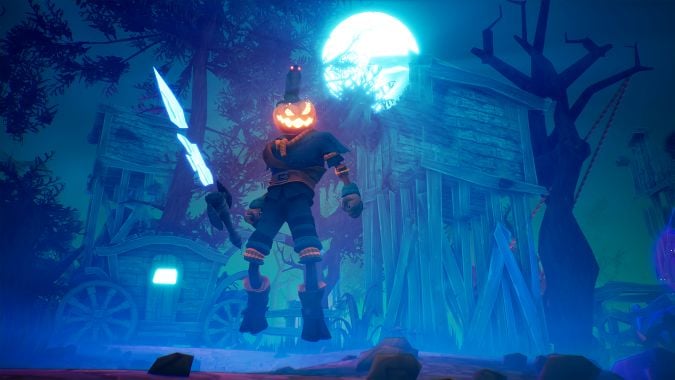 Hello and happy Friday! It's not only the end of the week but also the end of the month — does that mean something special for us here at Blizzard Watch? Read on to find out!
This is WRUP — What aRe yoU Playing? — and we're here to talk all about what we have planned for the weekend. Our resident Kalcheus leads us off.
Persona 3 Portable
The Ruined King
Loamm Niffen World Quests
Besides working towards the Sandy Shalewing mount via the Turbulent Timeways event the only other to-do I have left in WoW before patch 10.2 is working on my Loamm Niffen renown, so I'll be doing the next round of world quests that show up this weekend.
I've started playing Persona 3 Portable on Steam and hope to make good progress this weekend. I'm not 100% sold on the game so it's possible I may leave it aside after ten or twelve hours, but we'll see.
I also plan on getting started on the League of Legends universe title The Ruined King on Switch, although I'm not sure how far I'll be able to get into it with everything else I have lined up.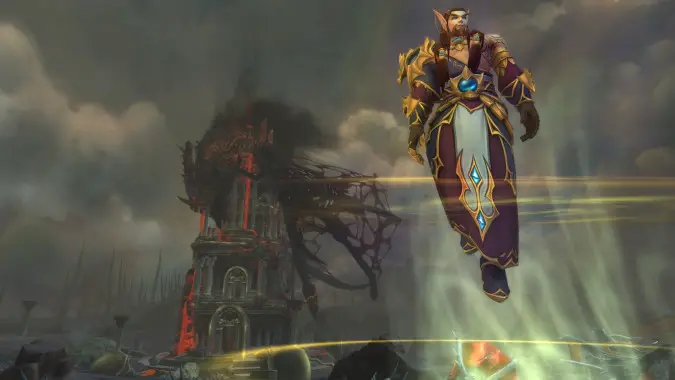 Turbulent Timeways in WoW
Any story quests I'm lagging behind on in WoW
Whatever else I can manage to play with a kitten lounging on my chest
I've been taking advantage of Turbulent Timeways to launch my paladin from 55 into Dragonflight levels; for the first time this expansion, I actually feel the urge to get her to 70, so that might happen this weekend with the mega XP buff from Timewalking. After that, I know I've got several story quests lying unfinished, everything from the Augmentation evoker introductory quest (yes, I've played it for the entire patch without ever going to find out what Emberthal wants) to the newest of the new stuff, so I might mop those up.
The primary reason for all that non-pressing stuff now is that our new orange kitten has decided I am the most comfortable spot in the house to sleep, so a lot of my time lately has been spent figuring out what I can do with a four-pound furball glued to me.
Games have to take a backseat this weekend for an exciting road trip. I've got tickets to see my favorite NFL team play in person. Will they win the game? I don't know. But I'll be spending the afternoon cheering them on with three good friends. That's a win regardless of the final score. The stadium is just an hour away from my daughter's college. After the game, we'll stop by and take her out to dinner. It's been a long six weeks since we dropped her off at her freshman dorm. I can't wait to see her again.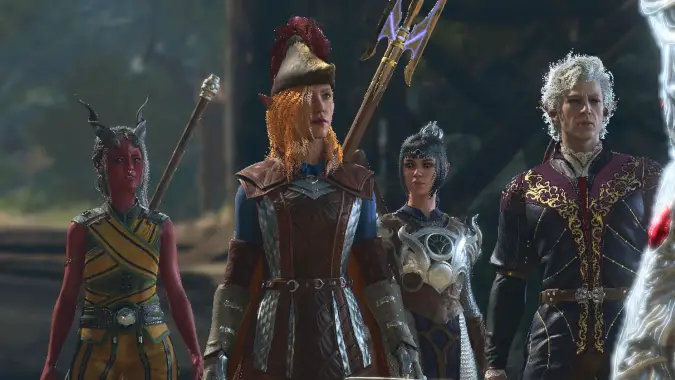 D&D
Shadowheart Dating Sim Baldur's Gate 3
Family dinner
RennFest AgainFest?
I know I've forgotten something
Friday night will be our…uh… 8th? D&D session, and we're finally getting to what I'd hoped would happen in session 2 back in, like, March. I have a lot of planning left still to fine tune the session, but I have some pretty lofty goals for what's actually doable in our allotted time. Let's see how it goes!
When it's not D&D shenanigans, it'll be Baldur's Gate 3 shenanigans. We're, I think, approaching Act 2 (we've just been directed to the Underdark) and I'm very excited to see where the rest of the game goes. Especially because I finally smooched Shadowheart.
Saturday will be spent in part with family going out for dinner to honor my sister, who passed 13 years ago. But after that, it's back to gaming and not needing to be a responsible adult for a few days (heck yeah!)
Home maintenance
CyberPunk 2077
World of Warcraft PTR
Diablo 4
Prep for PaxAus
I have a whole weekend at home this weekend – and it's a long weekend, so first priority is some wall patching and painting that needs doing – we recently had the home alarm system replaced and one of the previous version was wired and left a bunch of big holes in the walls in multiple rooms – so up the ladder to patch, then sand, paint, sand and then put everything away. Fortunately we have good weather forecast so everything should dry ok.
I have some gaming goals for the weekend – I've started playing CyberPunk 2077 at the urging of my husband – so I've been streaming that and being an absolute klutz – I think I've only run over three people so far and I haven't full finished the tutorial yet.
I've been spending time on PTR doing research for some 10.2 launch articles, we have nearly pinned down all the druid forms and there's a few more things to investigate.
I think I've finally levelled up enough and got ok-ish enough gear to try the second capstone on D4, I know I'm miles behind lots of people – but I've been really time boxed of late and haven't had much time to play.
Next weekend is PaxAus here in Melbourne, both my husband and I volunteer as TableTop teachers teaching board games for the weekend, so next Thursday we will be setting up at the convention center and then have three days full time on our feet in the convention hall helping people, then I have two days to get the laundry done and have a rest before going back to work. So I need to make sure we have all our stuff sorted to pack this weekend (we stay at the hotel on site because we both need the ability to walk away sometimes due to medical conditions).
That's us for this weekend! I hope you all have a lovely start to October and an appropriately spooky month to follow. If you have a moment, why not tell us: What aRe yoU Playing?