How to run a TTRPG in a system you don't know well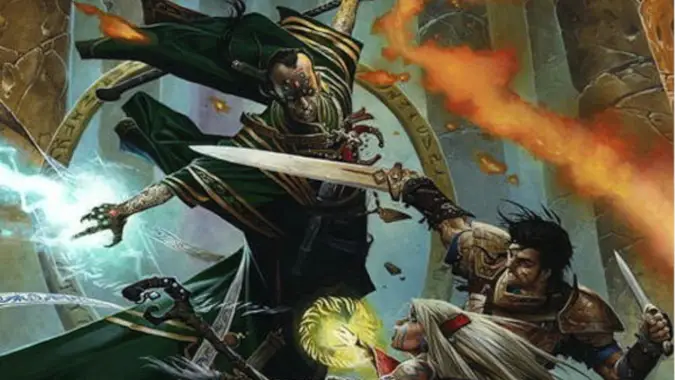 I love playing tabletop role-playing games like D&D or Pathfinder 2e. And actually playing these games is relatively easy — as long as you're just playing. You show up, someone gives you a premade character sheet and a quick breakdown on what the mechanics are — "You roll 2d10 and add the result to your Blacksmithing skill to see if you beat the task's difficulty" for example — and then you're off at the races.
But running a game you've never run before? Even if you've played it, that can be hard — and it's even harder if you've never gotten a chance to play that game. I own the books for a lot of TTRPGs I've never gotten a chance to play, like Heavy Gear, but I didn't know anyone who either wanted to or could make the time to play.
So just how do you start running a new game? After my own attempts to start a Pathfinder 2e campaign, I have some tips.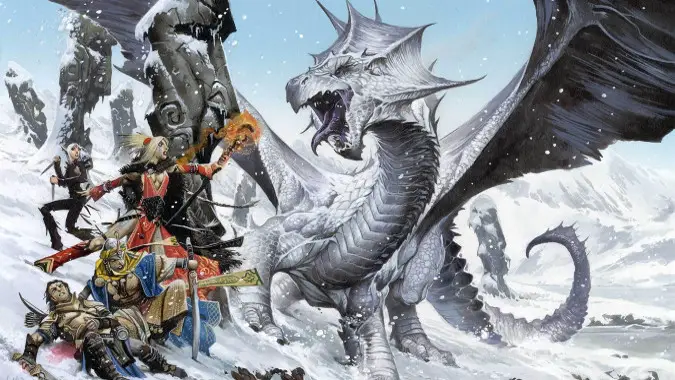 Three rules for getting started as a new GM
There are three tricks to successfully running a brand new TTRPG, whether you've decided to DM for a group of friends who've never even tried Dungeons & Dragons or your longtime storyteller just had a new baby and so you've volunteered to run your weekly Vampire the Masquerade game:
Don't pretend to expertise you don't have
Make use of what you do know
Be willing always to admit when you made a bad call
This is the model I followed when I ran the first session of a Pathfinder 2e campaign we're running here at Blizzard Watch. Now, I love Pathfinder 2e, and I've played a lot of the original First Edition of the game, but I have neither played in or run any of Pathfinder 2e until I ran it for my coworkers. It actually wasn't all that bad an experience, in part because I had a group of adventurous players who wanted to push the envelope, and also because I made sure to be up front with my relative inexperience with the game we were about to play.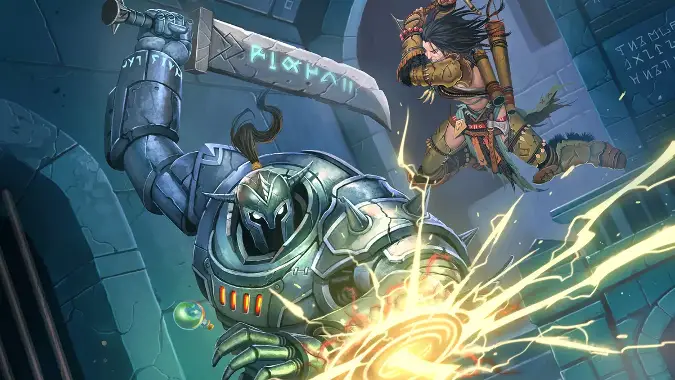 There's nothing wrong with being new at a game
You're new at this, and that's okay. You don't have to be self depreciating, but being open with the group is always a good idea when you're taking on the GM role, especially when you've not run this particular game before. GMing can be pretty hard even for old pros and most players — the ones worth playing with in the first place — will be understanding that you need some time to get acclimated. Just be up-front about it.
Not actually having a lot of experience with a new system doesn't mean you're a complete babe in the woods here. I've run a lot of D&D and other games besides: pretending that I'm a complete novice isn't going to help me do a better job running this game. Use what you know and lean on the resources you have. If you've read the rules a hundred times and have them down cold, or know someone in the party has done so, make use of that.
But no matter how much you've done to prepare, you'll come upon situations you're unfamiliar with. When you do, give yourself the time to do things like look up the answer, use whatever previous experience you have to guide you, and if all else fails, the golden rule of TTRPGs is still in effect: just make something up. Your
And if you don't get everything perfect, that's okay, too. A lot of things can be forgiven, but you need to own up to needing them to be forgiven. If you forget that the players have abilities in the new game system that you failed to account for, but it slipped under the radar until you were looking over your notes post game? Just be up front about it. Sorry, I didn't get that right, this is how we'll handle it next time. Your players will understand.
Again, this doesn't have to be taking a sledgehammer to your self esteem — everyone makes mistakes and you are learning as you run the game, but some mistakes are inevitable. So you forgot that Goblins in Pathfinder can attack alongside their horrible Goblin Dogs in a coordinated manner. It's fine, you're really not going to miss that detail the next time the party fights Goblins.
We all had to start somewhere with every game we play, and moreover, there's no reason to ever stop starting somewhere. You can repeat the journey of just learning a new game system as a game master as many times as you can convince a group of people to play, say, Kult or In Nomine with you. Which is to say you'll always have more possible games you could or would run than actually ever will.
So get out there and don't be afraid to run some new games — even if you've never played them before.