Some changes are coming to WoW Cataclysm Classic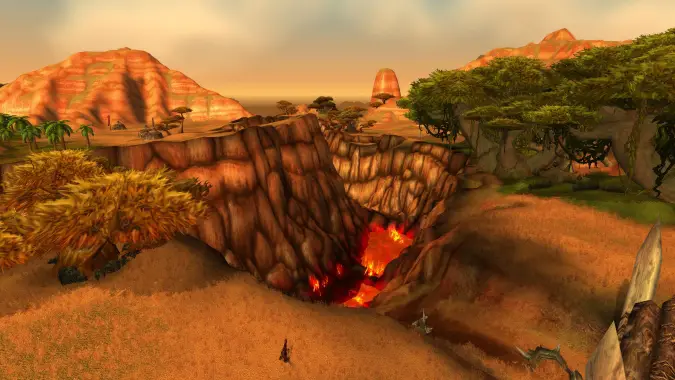 At BlizzCon 2023, we learned that our World of Warcraft Classic journey is continuing in 2024 when Cataclysm Classic makes its way to the game. Upfront, Blizzard announced Cataclysm Classic will have some changes added to the game, seemingly leaning into these change and deviating from the strict path of "no changes" in The Burning Crusade Classic and hesitant "some changes" in Wrath of the Lich King Classic.
There weren't many details about what these changes would actually be during the Cataclysm Classic announcement or during the World of Warcraft Classic: What's Next panel. After the announcement, Blizzard did update their WoW Classic webpage, giving us a bit more information about the changes that are coming and giving us a chance to speculate what the changes could cover.
Faster levelling and progression
Cataclysm Classic promises an accelerated levelling experience and faster patch progression. Patch progression is self-explanatory — less time between Phase releases means more content for the players. As far as levelling goes, this could simply mean that if you start a new character then it won't take you as long to reach level 80 and begin playing Cataclysm Classic content compared to previous levelling experiences in TBC Classic or Wrath Classic. I think this is the most likely scenario, but the WoW Classic Season of Discovery reveal shows us Blizzard is not afraid to tweak the Classic experience, so maybe we could see levelling with a twist like a Classic Chromie Time choose your own expansion to level situation.

New dungeon difficulty experience
Now, "new dungeon difficulty" is a bit less subjective than the other categories here because when the dungeon difficulty feature for Cataclysm Classic was teased during the games reveal, Titan Rune Dungeons were specifically mentioned at the same time. The Titan Rune Dungeon system gave the different Wrath Classic endgame activities a fresh spin on difficulty and utilizing the different raid loot as rewards helped give players more access to that gear. Following in this system for Cataclysm Classic makes sense and would shake up activities that players were familiar with, allowing for that "new experience" feeling.
More streamlined quality-of-life features
Cataclysm Classic is going to launch with some valuable quality-of-life features available immediately to players including account-wide transmog, mounts, and pets, an easier time finding your friends and other players, and a user-friendly interface for the Auction House. Transmog will probably be the most popular feature here but Blizzard's site does say a "carefully curated selection" so it may not work for all items.
There's still a lot to learn about Cataclysm Classic and the first half of 2024 is a nebulous release window that is somehow far away and just around the corner. It may be some time before we hear about more Cataclysm Classic details but we'll have you covered with all the latest news as soon as we hear about it so check back here regularly and to stay in the know!