Where will you find Discoveries in WoW Classic Season of Discovery? It's all about exploration!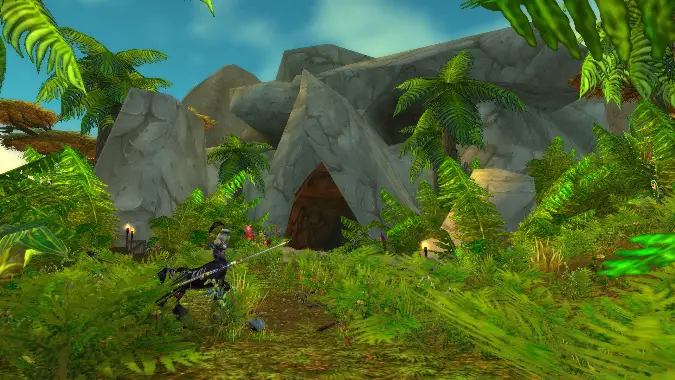 At BlizzCon 2023, Blizzard announced a new season of content for World of Warcraft Classic: Season of Discovery, which provides a unique twist to pretty much everything about the game. The main system, and the season's namesake, are Discoveries — hidden secrets throughout Azeroth that unlock Runes a player can engrave onto their armor to utilize out-of-class abilities. These Runes don't just allow, but rather encourage, players to try different builds and roles they normally wouldn't be able to do because of each classes' restrictions. But the question on everyone's mind will be where to find these Discoveries, even though Blizzard is keeping as much as they can secret, to the point keeping all of the content off the PTR. Still, we can try and narrow down places and areas you want to focus on exploring when Season of Discovery launches on November 30.
Right now, it looks like there will a few ways to find Discoveries: open world exploration and endgame content. While these might seem incredibly obvious on paper, the World of Warcraft Classic: What's Next panel at BlizzCon hinted that finding Discoveries may be anything but obvious.
One of the tenants WoW Classic Senior Game Designer Josh Greenfield said the team focused on in Season of Discovery is bringing that sense of mystery and exploration back to the world, even though players already know where everything is. Season of Discovery will try to encourage players to explore places they may normally bypass while questing or traveling, with every nook and cranny potentially containing something worthwhile. Josh gave the example of finding a Discovery in a random kobold chest to drive the point the home that Discoveries will be in unlikely places. Questing will also encourage players to track down Discoveries, as each character on a Season of Discovery server will receive a quest from their class trainer at level 2 introducing them to Runes and how to find them. The introductory quest may not be the only new quests either since each Discovery requires different steps during which players  may find leads or hints that point to other Discoveries.
Endgame content will undoubtedly be a way to earn Discoveries. On launch, Season of Discovery will have a level cap of 25, and with these level-banded content release phases, each phase will have a brand new endgame activity. The first one up is a re-vamped 10-player Blackfathom Deeps raid with new mechanics for most of the encounters. WoW Classic Assistant Lead Designer Tim Jones hinted at other dungeons receiving similar treatment and explained this approach allowed the WoW Classic team to craft new experiences for players to figure out. Since hiding quests in dungeons and raids isn't new to World of Warcraft, there's a huge likelihood that Discoveries are sprinkled throughout these new dungeons and raids.
Season of Discovery is shaping up to be an interesting spin for WoW Classic and with November 30 around the corner, we'll all get to discover what's hidden (and where) in Azeroth very soon!
Please support us on Patreon by subscribing or increasing your Patreon tier. Donate by November 30 so we can keep creating the quality content you enjoy.