WoW
Nov 16, 2023 3:00 pm CT
Everything we know about World of Warcraft patch 10.2.5: Seeds of Renewal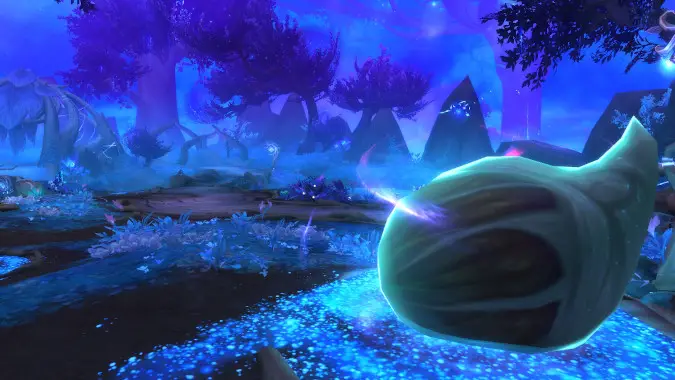 Patch 10.2 just launched, and it's already time to talk about World of Warcraft's next patch: patch 10.2.5, Seeds of Renewal. While we don't know all the details of the patch yet, we do have a rundown of patch 10.2.5's major features.
Here are the key features coming in World of Warcraft patch 10.2.5:
Dragonriding will be available everywhere. As we heard at BlizzCon, Dragonriding is going worldwide, and you'll be able able to soar over the rest of Azeroth on your Dragonriding mounts. You still won't be able to fly over Silvermoon City, but Dragonriding will be available everywhere flying is available now.
Azerothian Archives event. A new patch means a new public event which is likely to be similar to the events we've seen throughout Dragonflight. However, the event's theme sounds interesting, promising to show us the history of the Dragon Isles, "hear stories of old, and witness the iconography of a time before." There will be pets, mounts, and a transmog set to earn during the event — and let's be honest, they had me at transmog.
We're going back to Gilneas! I didn't expect this, particularly not in a .5 patch, but King Greymane is going to try to reclaim Gilneas… and apparently we're being conscripted to help. But Gilneas hasn't been sitting empty all these years, and it seems likely we'll have a fight on our hands. We haven't seen any story from Gilneas in a long time now, and there are no clear hints of who (or what) may be lurking in the city today.
Run dungeons with AI. We heard that Blizzard was experimenting with machine learning to automate tedious tasks, like making the countless art adjustments that would allow us to see our hair under helmets. But this is new: in patch 10.2.5 you'll be able to run any normal Dragonflight dungeon with a party of AI NPCs at your back. That will make it easy for anyone to clear dungeon quests and play the game by yourself if you don't feel like wrangling a PUG who might run through the dungeon at breakneck speed without letting you see what's happening. As long as your AI party isn't like NPC party in the healer Mage Tower challenge, I'm all for it.
There are a few more smaller changes as well. Trolls and Draenei are getting new customizations, as are Warlock demons. And the holiday refresh will continue with updates to Love is in the Air — will this finally be the year we get the X-45 Heartbreaker mount? Probably not.
We don't know exactly when patch 10.2.5 will go live, but we expect the patch to land in January. Remember that the patch is still in development, so the list of features could change before launch — but for now, this is all we know about patch 10.2.5.