Vol'jin
What's your biggest surprise moment in Legion?
What's been your biggest surprise moment in Legion so far? Was it the Broken Shore, when Varian, Vol'jin and Tirion all died? Was it Sylvanas becoming Warchief? Or was it the culmination of the Stormheim storyline? Maybe it was in Val'sharah, when a certain former Dragon Aspect met her end? Legion has had quite a few...
---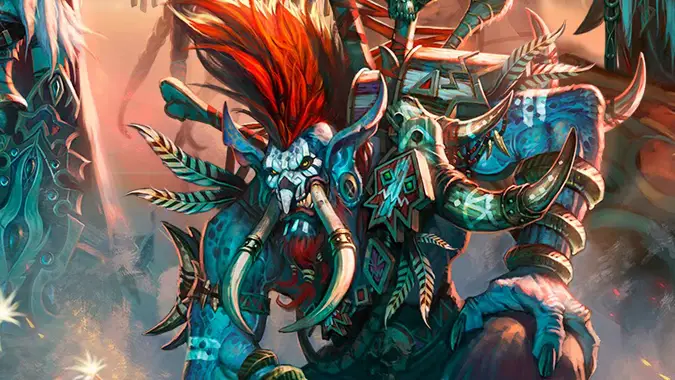 Know Your Lore: Character death in World of Warcraft
It's not like the Warcraft setting is a stranger to death. I mean, it's about war, and wars generally have death as a part and parcel of the experience. It's one of the reasons that inveterate cowards like myself want to avoid them. Warcraft as a setting is both a narrative device, and a means...
---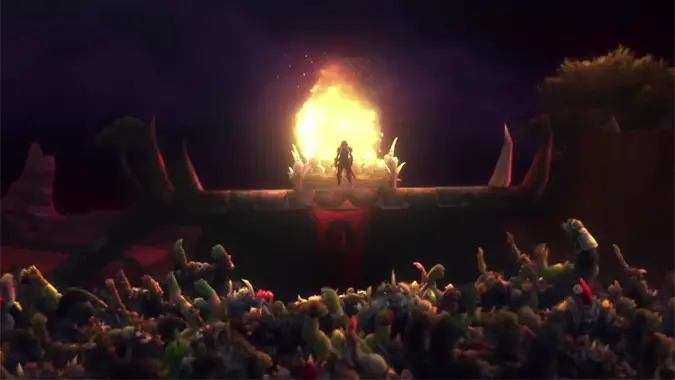 Role Play: Horde roleplay in Legion
The Alliance may have a lot to think about plot-wise this expansion, but the Horde has just as much going on – and none of it is particularly happy. Horde roleplay in Legion mirrors the Alliance. After all, the Burning Legion isn't just a threat to one faction or the other; it's a threat to...
---
Know Your Lore: Rise of the Banshee Queen
What do you do when you've lost everything? It's a question Sylvanas Windrunner likely asks herself every single day. At first, the answer was easy: Exact vengeance upon the Lich King. In Wrath of the Lich King, Sylvanas accomplished exactly that, and later returned to Icecrown to find another Lich King sitting on the Frozen...
---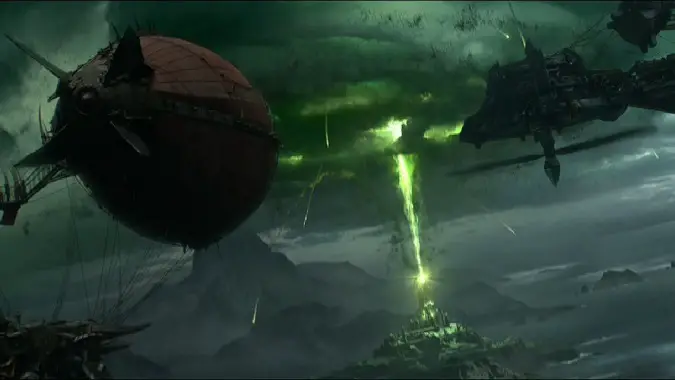 ---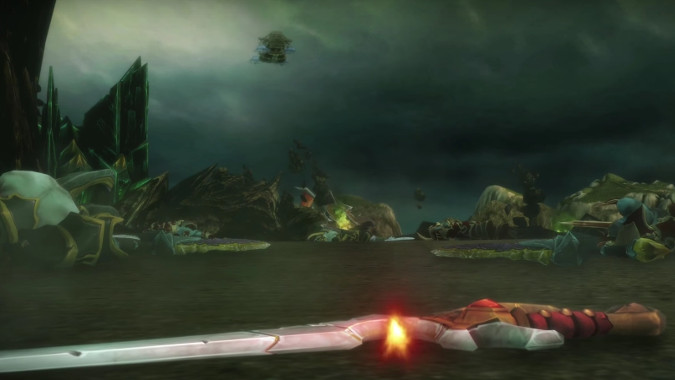 Know Your Lore: The value of defeat
One of the complaints I and others aimed at Warlords of Draenor was that there was little of a narrative sense of anything being at stake on Draenor. Objectively, there was — there was a hostile army of militarized Orcs using advanced weapons of war who were eventually co-opted by a nefarious Orc Warlock for...
---
The Queue: With Swords
For some reason, whenever I transmog on my Demon Hunter, I just transmog the warglaives to swords. I don't know why I do this. Maybe it's because I honestly don't like the model For the warglaives so far and I'll be happier once I'm using my Artifact glaives. But somehow, I don't think so. It's weird because I like the Warglaives of Azzinoth just fine, but none of the other warglaive models have done it for me. And I have like twelve pages of swords to xmog to, so it works out.
This is the Queue. Let's talk about Blizzard.
There will be spoilers for the Broken Shore and Legion in this Queue.
---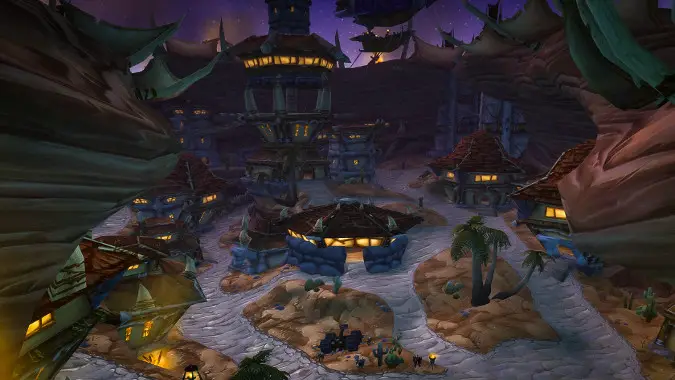 Know Your Lore: The Horde at the beginning of World of Warcraft
When last I wrote a KYL for you all, I talked about the state of affairs on Azeroth at the start of World of Warcraft. Four years had passed since the mortal races banded together to stop the Burning Legion atop Mount Hyjal. We saw how the Alliance formed, how each race — Humans, Night...
---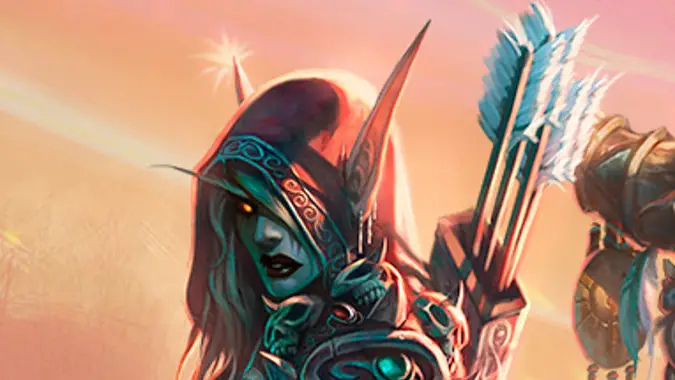 Know Your Lore: Sylvanas Windrunner after the Cataclysm
We talked last week about how Sylvanas dealt with her final attempt at revenge against Arthas, and the failure of that attempt. Yes, Arthas was dead, and yes, she helped bring it about — but it wasn't her hand that fired the fatal arrow, and his ultimate demise left her unsatisfied and without purpose. A...
---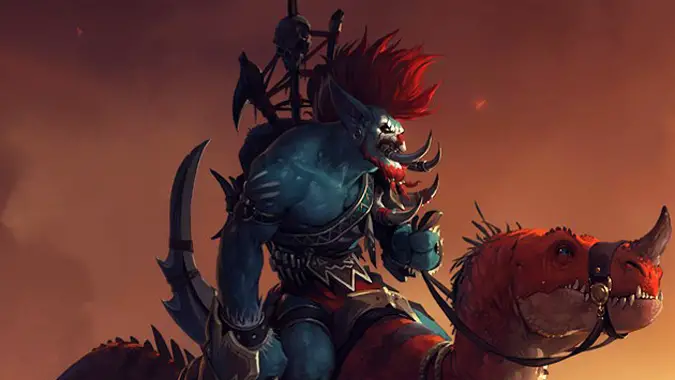 Know Your Lore: Warchief Vol'jin
Warchief Vol'jin is an interesting anomaly in Warcraft lore — he leads the Horde, an organization originally formed by Thrall with its roots firmly embedded in Orc society, yet he's a Troll. And he was promoted to this position after orchestrating the downfall of the last Orc Warchief, Garrosh Hellscream. If nothing else, Vol'jin's ascension...
---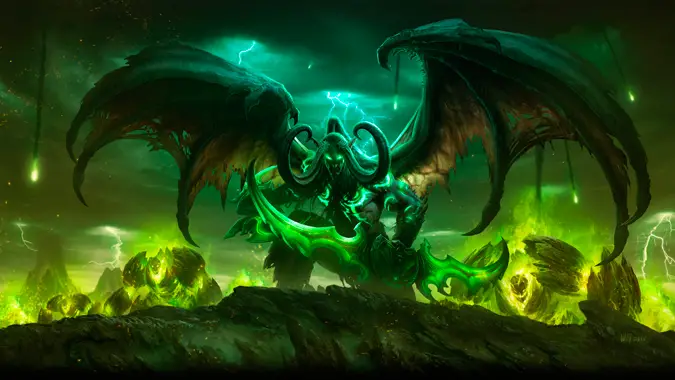 Know Your Lore: Familiar faces we hope to see in Legion
Last week, I talked about several characters that I'd like to see make an appearance in the upcoming Legion expansion. I didn't really think about it at the time, but several people pointed out that the list was pretty much Alliance characters. This wasn't my intention at all, I was mainly looking at the cast...
---
Know Your Lore: The life and death of Cairne Bloodhoof in WoW
When we last left our look at the Old Bull's life we were at the end of the Horde battle in Dustwallow Marsh against Daelin Proudmoore. This was the end of the beginning of the new Horde established by Thrall, a collection of misfits who found unity in the shared values and purpose each held....
---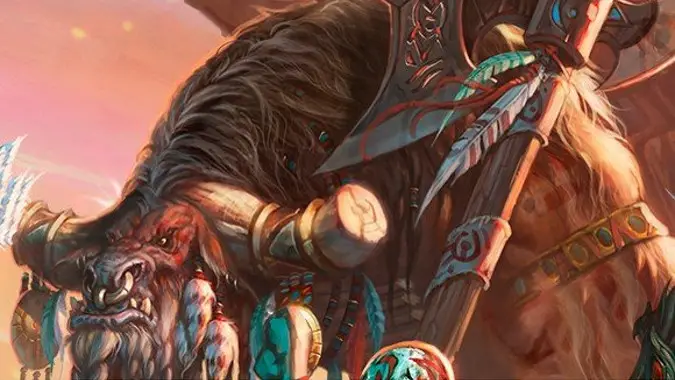 Know Your Lore: The origins of Cairne Bloodhoof
He's been dead since Cataclysm, but his life saw his people move from a nomadic existence in perpetual war against the marauding centaur to a part of the Horde, settled in Thunder Bluff and at last capable of securing their own future. His journey was the journey of his people, and who they are now...
---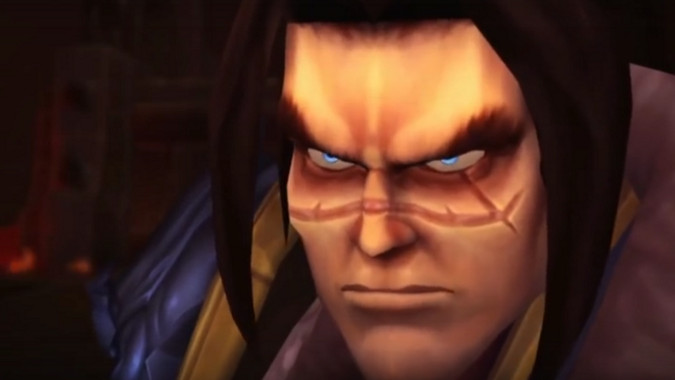 ---
Know Your Lore: Why Grommash Hellscream shouldn't die
It's not just Grommash's character we're looking at here -- it's the entire state of the Horde as we know it. Did the Horde need Garrosh Hellscream? Yes, it absolutely did, and now that he's gone, there's a void left behind that could be filled, oddly enough, by his father from another reality. But before you get me wrong here, I don't mean Grommash should fill that villain role. Far from it.
---