BlizzCon 2015 announced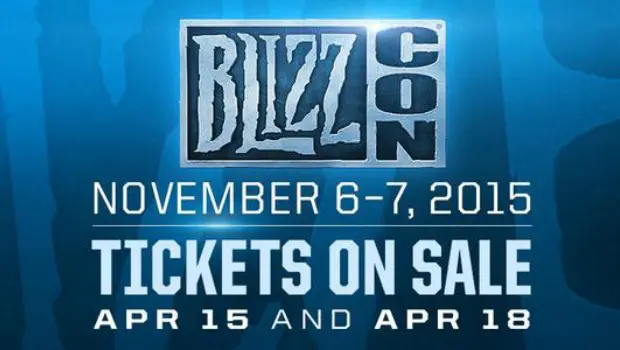 And with a single tweet, BlizzCon 2015 has been announced. This year's con will run November 6 – 7 2015 and the $199 tickets will be on sale two days: April 15th at 7pm PT and 18th at 10am PT. Other than that, few details have been announced other than it will be at the Anaheim Convention Center again.
So let's get to the rampant speculation shall we? Potential announcements at this year's BlizzCon 2015 will likely include the last box for StarCraft II: Legacy of the Void (and now confirmed that the WCS Global Finals will hosted at BlizzCon), a Hearthstone expansion (a la Goblins vs. Gnomes, not an adventure like Naxxramas or Blackrock Mountain) as well as the confirmed World Championship, and Overwatch going into beta along with new playable characters. What everyone is hoping for is a new World of Warcraft expansion announcement and possibly another one for Diablo III. And maybe a launch date for Heroes of the Storm. We can only wait and see.
What are you looking forward to?
EDIT: Hotel information can be found here.