Hearthstone's Blackrock Mountain: Hidden Laboratory and Nefarian revealed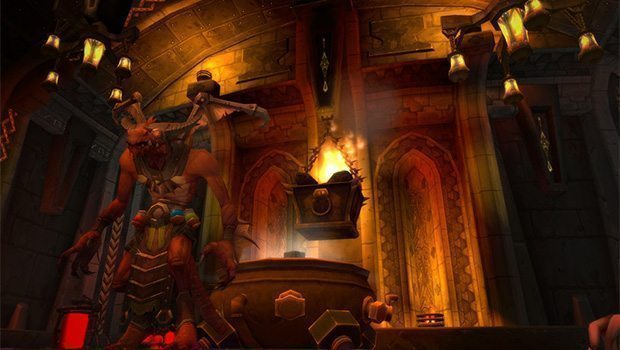 Nefarian. His name brings chills down the spines of most mortals. On the other hand, many of us bested the guy in Blackwing Lair and Blackwing Descent. Looks like he's back in Hearthstone's Blackrock Mountain adventure mode as a new legendary card! That blue post delves into The Hidden Laboratory, another wing of the Blackrock Mountain adventure with it's own share of new cards.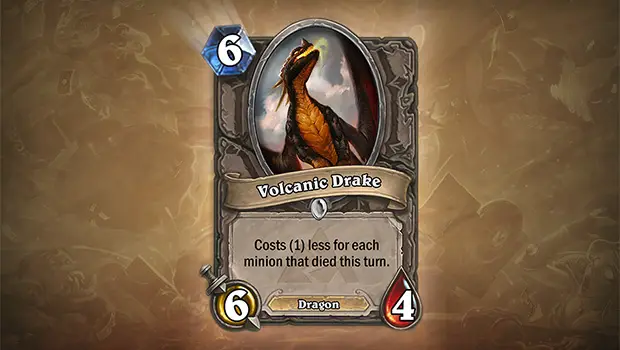 Volcanic Drake: Costs (1) less for each minion that died this turn.
This could either be an extremely expensive 6 attack card or the cheapest. It's just outside of Big Game Hunter range, too! Hunters, after clearing the board with Unleash the Hounds, you can follow it up with this guy. Mages, a well-timed Flamestrike will net you a last Drake standing. I wonder if we're going to see additional drakes. We still haven't seen all the cards released yet. Maybe a Canadian rapper card…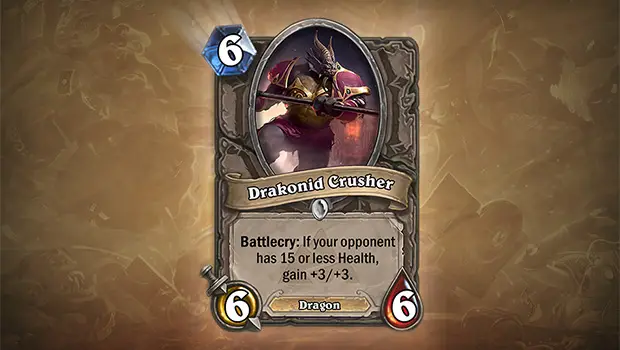 Drakonid Crusher: Battlecry: If your opponent has 15 or less Health, gain +3/+3.
Whoa. This card almost screams anti-warlock decks. 6 mana for a 6/6 body on it's own is pretty fair. But if you manage to tip your opponent to 15 or under, boy does the Crusher get way more menacing. My mind is already spinning with the idea of a druid ramp dragon type deck with Innervates and Wild Growths in the mix.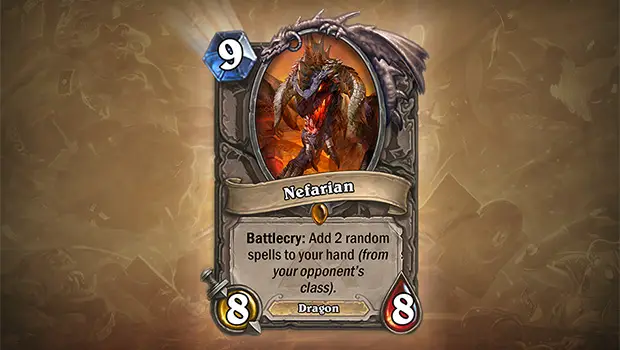 Nefarian: Battlecry: Add 2 random spells to your hand (from your opponent's class).
Look at that battlecry effect for a moment. You get two extra spells into your hand that aren't from your deck. Not only that, it's attached to an 8/8 body which happens to be a Dragon. Take stock of the fact that it says from your opponent's class. That implies that those spells don't even have to be in their decks. Playing against a mage? How sweet would it be to use their Pyroblast against them? Or alternatively, a really well-timed Crackle from that shaman. On the other hand, you might end up with dud cards like a Hand of Protection or a Deadly Poison.
You can bet we'll be discussing these cards on the Blizzard Watch Hearthstone show tomorrow night! Don't miss it as it'll be arena night!
Previously revealed cards