StarCraft 2 Legacy of the Void update preview talks new Terran unit and more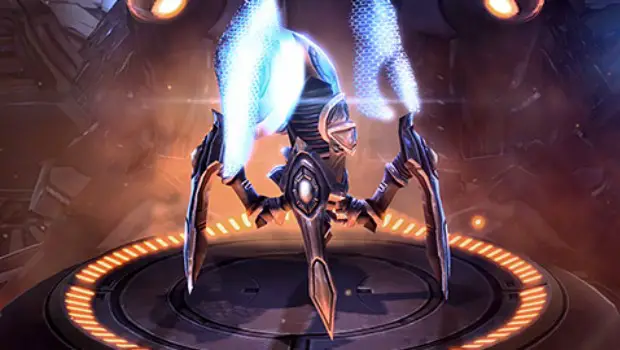 When the StarCraft 2 Legacy of the Void expansion went into closed beta, the StarCraft 2 devs rolled out two new units for every race, except Terran. That faction got one new one, the Cyclone, and a second to be determined through beta participant input. Today's beta patch preview kicks off with the dev team's thoughts on the second Terran unit even though that new unit won't be in the upcoming patch. The new air unit will be from the Starport facility and they aren't sure yet if it's going to be high damage/low fire rate, low damage/high fire rate or another combination of damage output.
Other changes previewed that will be in the next patch include:
The Terran Cyclone's ability to target air units is now an upgrade instead of a default ability. Apparently it was OP early in the game in its current state.
The Protoss Adept will see changes to its damage point, allowing it to be more effective in the early game
The Swarm's Ravager is getting tweaks so players don't go all in which is proving to be too overwhelming for other teams
The Swarm's Swarm Host will be available earlier in a match still as a mobile harass tool, but not quite as powerful. This is to increase use of the reworked unit.
The devs are also pulling back a bit on their incentives to get players to expand to nearby resource nodes quickly.
More beta invites are rolling out later this week, so if you're not in yet and you're signed up, your chance may be coming soon.